Let's indulge in some light hearted humour and smile as we celebrate Father's Day and reminisce those special moments in your life with your DAD. From Tuesday 25 May we are inviting you to share your favourite Dad joke with us. The joke that gives us all a hearty laugh will be the winner and will receive a two-night weekend stay at The Palace of the Lost City, including breakfast for 2 people.
Enter Now
To participate, simply email your dad's joke to sunmvg@suninternational.com with the subject line JOKE by 30 June 2021. Remember to include your Sun MVG account number, your name and a contact number.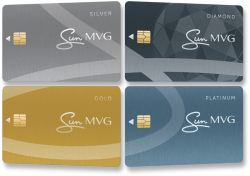 Father's Day Joke Competition Terms and Conditions
Sun International's Fathers' Day Competition is promotional competition that is exclusive to all Sun MVG members and runs from 25 May 2021 to 30 June 2021 ("promotional competition"). It is closed to any persons who are directors, members, partners, employees, agents or consultants of or any other person who directly or indirectly controls or is controlled by the company or marketing service providers, or spouses, life partners, business partners or immediate family members. In addition, all Sun International employees are precluded from participation in the promotional competition. Any person who is under 18 years of age or who may fall into any category of excluded persons is precluded from participating in this promotional competition.
The prize is 2-night weekend stay at The Palace of the Lost City at Sun City ("The Palace"), valid for 6 months from date of issue of the prize and is inclusive of a standard room and breakfast for 2 adults. The prize is redeemable during non-peak periods and is subject to availability. All other costs including, but not limited to, travel costs are excluded.
The prize is not transferable and it cannot be exchanged for cash or any other consideration.
To enter the promotional competition, participants must submit their own or their fathers' favourite joke. Jokes are to be submitted to sunmvg@suninternational.com within the competition period.
By participating, the participant confirms that he or she has accepted these rules.
Only one entry per participant is permitted. Should more than one entry be received, only the first entry will be considered. Participants who act outside of the fair spirit of the competition will be refused entry.
Participants furthermore give consent to Sun International to utilize their personal information obtained through participation to further its legitimate business interests to the full extent permissible by law.
To be eligible for participation, the participant must provide accurate, current and complete information failing which the entry will be disqualified.
The prize winner will be determined on 6 July 2021 and will be the participant who submitted the best joke as determined by a panel of Sun International VIP Managers. The prize winner must identify himself or herself by producing a government issued identification document when signing for receipt of the prize. The winner will be notified telephonically after 6 July 2021.
Sun International's decision is final and binding.
In the event that Sun International makes any indulgence or deviation of these rules in favour of participants, then such indulgence or deviation shall not be misconstrued to be a breach or waiver of these rules or any rights of Sun International.
Sun International reserves the right to terminate this promotional competition without prior notice.
The above rules are severable from each other. In the event that any rule or part thereof is unenforceable in law, then that rule or part thereof shall be severed from these rules, and the surviving rules and parts thereof shall remain in force.