Set sail
with Sun MVG!
Do you dream of exploring the open seas in luxury? Immersing yourself in multiple cultures, but only unpacking your bag once? Then you're in luck!
Sun International has partnered with Resorts World at Sea – Crystal Cruises – to reward our most loyal Sun MVGs. Depending on your membership tier, you could qualify for a complimentary cruise of up to two weeks on Crystal Cruise's Crystal Serenity and Crystal Symphony luxury ocean liners.
Explore the world in luxury
Crystal Cruises operates cruises to some of the world's most remote locations, from Alaska to Antarctica, and two transits on the Northern Passage (the sea route that connects the Atlantic and Pacific oceans through the Canadian Arctic Archipelago).
The world's most-awarded luxury cruise line, Crystal Cruises' Ocean fleet, comprising the Crystal Symphony and Crystal Serenity, is renowned for its unrivalled elegance, superior personalised service, superb dining, and all-inclusive amenities.
MVG benefits
| MVG tier | Benefit |
| --- | --- |
| Diamond | One free cruise per year |
| Platinum | 15% discount |
| Gold | 15% discount |
| Silver | 15% discount |
The benefit includes complimentary dining (except for specialty restaurants), all non-premium alcoholic and non-alcoholic drinks, 24-hour room service, and unlimited WiFi.
MVGs are responsible for their own passports, visas, flights and transfers, spas and excursions, and any taxes and fees. You will also be responsible for expenses not listed above, such as for visits to specialty restaurants and spas, premium alcoholic beverages, medical care, and excursions (on or off the ship).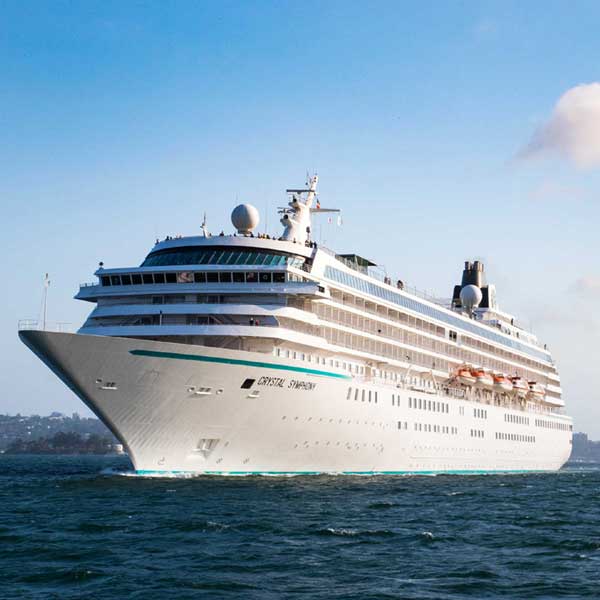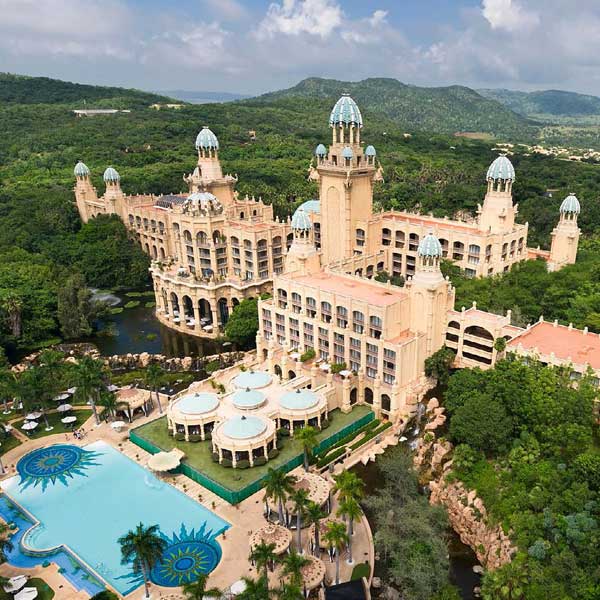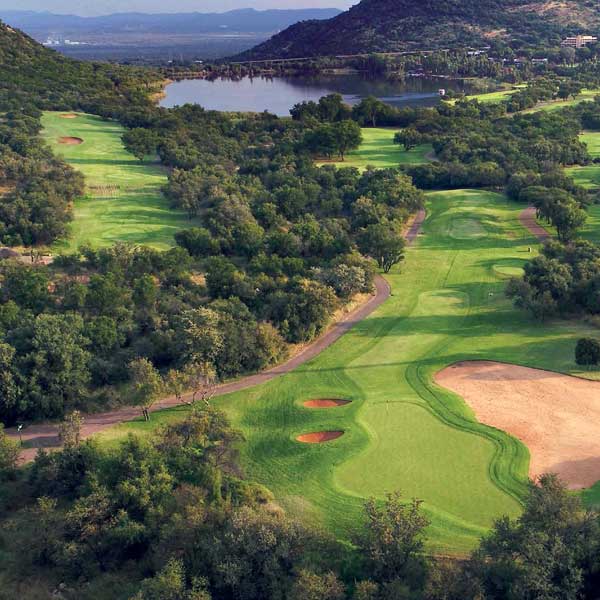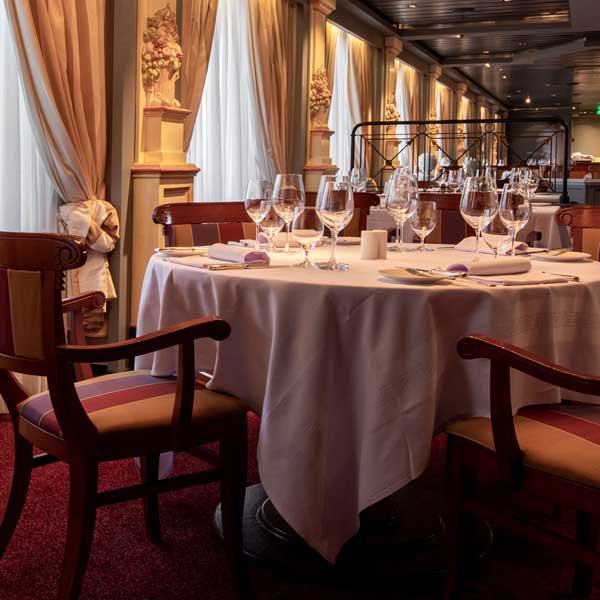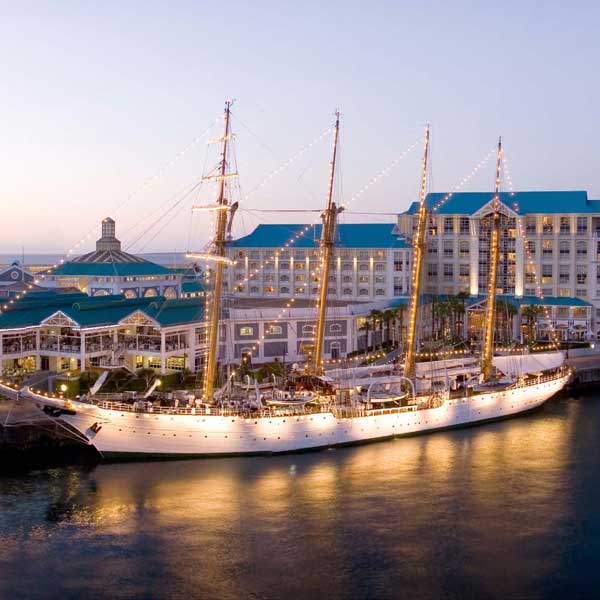 Terms and conditions
This Crystal Cruises benefit ("benefit") is applicable to Symphony and Serenity ocean cruise ships and is exclusive to all valid and eligible Sun MVG cardholders for one cruise per calendar year (1 January-31 December). The benefit excludes any "World Cruises", as defined by Crystal Cruises.
The benefit is for the cardholder and one guest. Extra berths are for the cardholder's own account at the normal rate.
Any person who:

is under the age of 18 years;
who has been issued with a Refusal of Entry order;
who is self-excluded; or
who falls into the category of excluded persons is expressly prohibited from participating in this benefit.

To be eligible, Diamond cardholders must have earned at least 10 000 Tier Credits during the preceding calendar year. Those who have not earned the 10,000 Tier Credits in the preceding calendar year will be afforded the benefit of a 15% discount  by Crystal Cruises, subject to availability.
All other MVG cardholders (i.e. non-Diamond status) are entitled to a 15% discount on the ocean cruise price determined by Crystal Cruises.
The benefits referred to in these terms are for any ocean cruises up to a maximum of 14 days and include complimentary dining (except for specialty restaurants), all non-premium alcoholic and non-alcoholic beverages, 24-hour room service and unlimited wifi, and are subject to availability by Crystal Cruises.
Any extras incurred during the cruise, including, but not limited to spas, excursions, medical expenses, (whether on the ship or not) are for the cardholder's account.
Cardholders are responsible for their own travel arrangements to and from the cruise departure and arrival ports, including, but not limited to, costs for passports, visas, flights, transfers, port charges and taxes.
The benefit is not transferable; nor can it be sold or exchanged for cash or any consideration.
The above clauses are severable from each other. Should any clause or part thereof be found to be unenforceable by operation of the law, such clause or part thereof will be severed, and the remaining clauses shall remain in force.
All bookings need to be made through RWASReservations@crystalcruises.com.
In addition, all applicable Crystal Cruises terms and conditions will apply. Importantly, the terms and conditions of this benefit may be subject to changes. Cardholders are required to read the terms and conditions before booking their cruises.
Furthermore, the benefit is only valid provided the benefit partnership between Sun International and Crystal Cruises exists. Sun International or Crystal Cruises reserve the right to cancel the benefit partnership alliance at any time without notice.
The cardholder and accompanying guest(s) who utilise this benefit indemnify and hold harmless Sun International Limited and all of its subsidiaries, directors, employees and agents against any legal action, suit or claim arising out of the use of the benefit to the full extent that is legally permissible.