Sun MVG Benefits and Rewards
Your MVG card status will be determined by the number of Tier credits you earn when playing and staying at Sun International properties. A range of exciting benefits have been devised for your pleasure. We've also made it possible for you to earn more Points: Casino Points can be used for playback on your favourite casino game and Leisure Points can be redeemed for those much sought after rewards.
Playback your Casino Points on your favourite slots and table game.*
Use your Leisure Points to pay for your hotel room, dining experience or exciting entertainment.*
* Casino and Leisure Points are earned on slots and table games at a percentage of rate of play, and for accommodation and leisure spend at a percentage of the rate of spend.
Casino and Leisure Points earnings vary by game type. Sun MVG Points are non-redeemable and cannot be cashed out. Sun MVG Points are valid for 12 months, thereafter they expire. Benefits and rewards are dependent on your Sun MVG Card status.
Live the Life
Sun MVG members enjoy many benefits and rewards.
*Sun MVG discounts on green fees for a 4-ball are applicable at Sun City (The Gary Player and Lost City) and Wild Coast Sun golf courses. Visit Sun International Golf to view discounted rates.
* MVG Accommodation discounts are not available at Windmill Lodge, or City Lodge group (Meropa Town Lodge, Flamingo Road Lodge, Carnival City Road Lodge or GrandWest City Lodge) on Sun International properties. Discounts are offered for a maximum 3-night stay, at any time. Discounted rates are subject to availability and standard booking terms and conditions apply.
Sun International hotels and casinos will offer additional rewards exclusive to MVG members, watch out for these specials. Activate your My Sun account for additional exclusive offers and competitions.
*Free parking - Table Bay and Sun City excluded.
*Your birthday benefit is offered, valid and redeemable, once off, in the month of your Birthday at any Sun International casino.. Ensure that your communication channels (SMS, email and post) are up to date, with permission to contact, so that we are able to send you your benefit notification via SMS.
Two Easy Ways To Join
Complete an application form at you nearest Sun MVG desk along with your proof of identity or register online. You can visit any South African Sun International casino to collect your Sun MVG Card. Please bring along your South African ID or passport with you.
Existing MVG Cardholders
Activate your My Sun account to link your Sun MVG card and view your Sun MVG loyalty statements, update your details, book hotel rooms and more. My Sun is Sun International's online self-service portal that gives you a world of Sun International at your fingertips.
How to Earn Points
Casino and Leisure points (collectively MVG points) are earned every time you stay and play at a Sun International property.
Casino and Leisure points are earned on slot machines and table games at a percentage of rate of play, and for accommodation and Leisure spend at a percentage of the rate of spend.
Remember to use your MVG Card when playing slot machines, table games, staying in Sun International hotels, or dining at participating Sun International restaurants and outlets.
You will see your Casino and Leisure Points accumulate:
As you play slots and tables games
24 hours after settling the bill at a participating Sun International outlet
On check-out at a participating Sun International hotel
Participating Sun International
Hotels and Casinos
Sun City
Rustenburg, North West
The Palace | Cascades | Soho | Cabanas | Bush Bungalows | Sun Vacation Club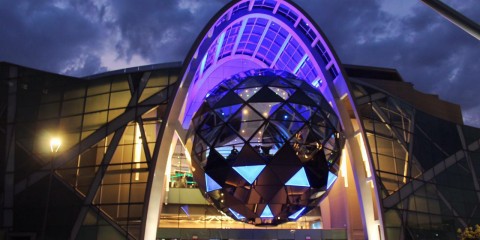 * Royal Swazi Spa and Federal Palace operate their MVG programme independently. You can still enjoy the benefits afforded by the programme in these casinos.