Tourist Attractions and Things to Do
in Sandton
Guests of The Maslow will have no problem getting around Sandton and surrounds. The hotel offers a 30-minute shuttle service to the Sandton Gautrain station, and nearby Sandton City mall.
While exploring tourist attractions in Sandton, you'll discover some of Africa's most expensive real estate. Linger at pavement cafés, shop for international brands at over 290 stores and boutiques in Sandton City mall and gaze up at the skyscrapers. There are so many things to do in Sandton.
The Maslow's Concierge, one of only a select few to belong to the elite Society of the Golden Keys, is your guide for tourist attractions and things to do in Sandton, Johannesburg. Book out-of-town tours, like the popular Soweto Tour, at The Maslow's on-site travel desk.
Top Sandton tourist attractions
COMPLIMENTARY SHUTTLE SERVICES
With complimentary shuttle services to Sandton City mall, take in a show at the Theatre on the Square located on Nelson Mandela Square adjoining Sandton City.
EXPLORE LILIESLEAF FARM
A government raid on Lilliesleaf led to the arrest and ultimate imprisonment of Nelson Mandela and many other political activists.
NELSON MANDELA SQUARE
After an afternoon of shopping at Sandton City mall, have your photo taken beneath the six-metre tall statue of Nelson Mandela at the Square.
Top Johannesburg tourist attractions
The magic of Johannesburg encourages visitors to look beneath the surface.
The most popular Johannesburg tourist attractions are located within the buzzing inner-city and iconic areas like Soweto and Newtown. Visitors who enjoy dining alfresco should also add the bohemian suburbs of Parkhurst and the surrounds to their must-see list.
APARTHEID MUSEUM
Visit the Apartheid Museum, before going on a tour of Soweto and the iconic Vilakazi Street.
CONSTITUTION HILL IN BRAAMFONTEIN
Explore Constitution Hill in Braamfontein – the site, complete with a trendy café, hosts fascinating exhibitions that reveal the rich history of South Africa.
ROSEBANK ARTS & CRAFTS MARKET
Hunt for African souvenirs at the Rosebank Art & Craft Market situated only a few minutes away from the Rosebank Gautrain station.
NEIGHBOURGOODS MARKET
Up early on a Saturday morning? The Neighbourgoods Market in Braamfontein is a weekly institution in the heart of the inner-city.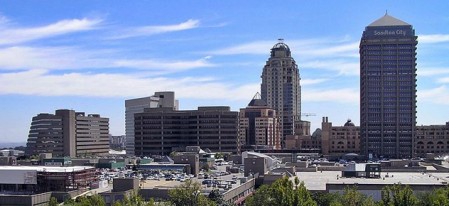 Staying at The Maslow hotel in Sandton during your business travels? Explore some of the city's highlights in a day.
Continue Reading
Johannesburg museums showcase the history of not just a city, but humankind too.
Continue Reading