18 Jul 2017 | By Sun International
Singing Competitions in Cape Town: OMJ is All That Jazz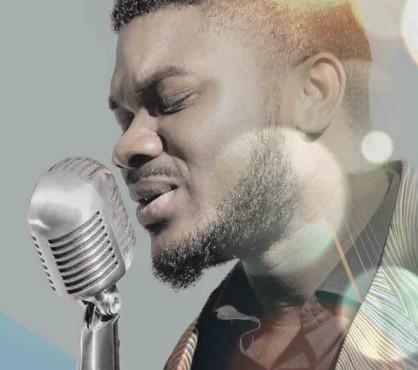 Nine years ago, Bev Scott-Brown, singer and owner of entertainment business Spotlight Music, together with GrandWest and Heart FM, hosted the first ever Open Mic Jazz singing competition in Cape Town at Jackson Hall. Today, the Open Mic Jazz singing contest is one of the top vocal competitions showcasing new jazz talent in the Western Cape.
Many people dream of becoming a singer and performing live on stage. And most audiences love to watch an 'ordinary' person become a star. This competition offers a unique platform for amateur singers to show off their talents in a live music performance, accompanied by an established band and in front of an audience. Springboarding off one of the most popular and credible singing competitions in Cape Town, Open Mic Jazz contest winners have gone on to carve successful careers for themselves in the competitive music industry.
Besides hosting the annual Cape Town Jazz Festival — one of the biggest jazz events worldwide — Cape Town has a long and lyrical relationship with the genre. Through live music performances in nightclubs, dance halls, and other venues of the 1950s, legendary bands and artists, such as the Jazz Epistles, the Blue Notes and singer Sathima Bea Benjamin, made a name for themselves by going to jam sessions and waiting for singing opportunities to showcase their talents. The Open Mic Jazz contest in Cape Town is today's answer to providing emerging artists these singing opportunities.
GrandWest and Heart FM have presented the Open Mic Jazz singing competition in Cape Town for the past eight years to give aspiring jazz entertainers a platform to showcase their talents. For all contestants it is a great opportunity to shine on stage in a live music performance before an audience and assess themselves against other performers.
In 2017, the ninth edition of the competition will see local jazz vocalists take to the stage at Jackson Hall over four nights of singing auditions in Cape Town, with two audition rounds being held at Golden Valley Casino in Worcester. The final will take place at Sun Exhibits, GrandWest on 20 September, in which the top six singers will compete for the winning spot. 
Grand Prizes at GrandWest
Last year, Austin-Lee Jacobs from Strandfontein took the Open Mic Jazz singing competition by storm and won the grand prize package worth over R70 000. Included in his OMJ singing contest winnings was a R35 000 cash prize from GrandWest, a demo recording at Valve House Studios, eight sessions of career mentoring from Bev Scott-Brown, eight vocal training lessons from Kim Kallie Performance Academy, a Beta 87C microphone from Wild & Marr, a live music performance opportunity at The Crypt jazz restaurant in Cape Town and two tickets to the Music Exchange conference in Cape Town.
This year's Open Mic Jazz contest winner will take home a R35 000 cash prize sponsored by GrandWest Casino and Entertainment World, plus receive a demo recording from Nuthouse Studios (valued at R12 000), eight sessions of career mentoring from Bev Scott-Brown of Spotlight Music (valued at R4 000), eight sessions of vocal training from Kim Kallie Performance Academy (valued at R4 000), a Beta 87C Microphone from Wild & Marr (valued at R8 549), Love Jazz Cruise 2018 accommodation (to the value of R10 000), live performance opportunities at The Crypt (R2 400) and Jazz on the Rocks 2018 (R8 000), a professional photographic portfolio from Steven Booth Photography (R5 000), two tickets to the Cape Music Exchange Conference 2018 (R500) and a two-night midweek stay at the Grand Hotel, GrandWest (valued at R3 700). Together with prizes for the runners-up, this year's prize total prize value comes to a staggering R132 000. 
Commenting on the 2016 jazz contest, Elouise Matthys, PR and promotions manager at GrandWest said, "As anticipated, the final stage of the 2016 Open Mic Jazz singing competition was a spectacular showcase of remarkable talent. The six finalists put on a super show which provided a fitting end to the weeks of gruelling singing auditions that started in August 2016.
"We were privileged to see some tremendous up-and-coming jazz performers on our stage during this year's competition and our judging panel had a tough task deciding on our top three. We extend heartfelt congratulations to our top three and thank all our competitors for making the singing contest such a great success."
Enter the 2017 Singing Competition in Cape Town
The singing competition is open to all emerging jazz vocalists over the age of 18. Professional singers – those already deriving an income from performing – are not permitted to enter. Performers must register for the singing auditions in Cape Town between 7pm and 8pm at Jackson Hall, and at the Winner's Sports Bar, Worcester, on the day of their audition. Singing auditions are limited to 30 entrants per night.
Participants will be accompanied by a live music band playing piano, double bass and drums. The judges (Bev Scott-Brown, Clarence Ford and Neil Benjamin) will focus on vocal technique, song interpretation, stage presence and audience response. Entrants are encouraged to bring their friends, family and fans to cheer and support them. 
Jazz Standards – the Repertoire List
Jazz standards are the classic compositions of the genre that are widely known, performed, and recorded. They are important in the repertoire of any jazz musician.
Open Mic Jazz contest entrants will be required to choose the song they intend performing during singing auditions in Cape Town and Worcester from a selection of over 100 well-known classics, such as Blue Moon, Girl from Ipanema, Hello Dolly, Chicago, I Left my Heart in San Francisco, Mack the Knife, Moon River, Mr Bojangles, Strangers in the Night, Summertime and Unforgettable.
The Open Mic Jazz competition is a once-in-a-lifetime opportunity for non-professional singers to show off their potential. If you're thinking of entering the vocal competition, two OMJ seasoned musos share their top tips:
Andrew Ford (musical director, piano): "My favourite kind of contestants are the ones that come prepared. Be the boy scout, learn the words, learn the tunes, so you can get up there and concentrate on giving a cracking performance with lots of fun, excitement and vibrancy."
Wesley Rustin (double bass): "Don't over-sing. Just be yourself, that's important. And enjoy yourself."