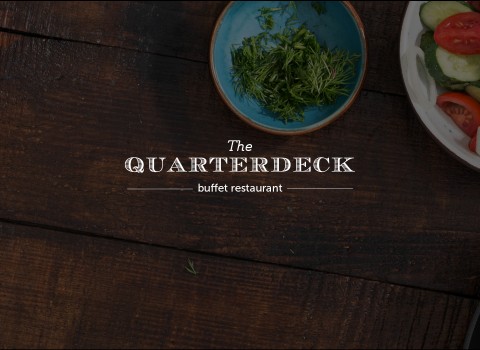 Variety is the name of the game at The Quarterdeck Restaurant. Satisfy your cravings with an indulgent array of pizzas, pasta, meats, seafood, salads, curries, cheeses, biscuits, and decadent desserts.
Come hungry! There's plenty of food to go around, and there's no limit to what you can eat. Challenge yourself to the mother of all buffets in the Mother City!
The Quarterdeck Restaurant is the place to be! With the grand choice of delectable delights and scrumptious meals you will be spoilt for choice when you choose-your-own-plate and start your culinary taste adventure.
Whether you're looking to grab Sunday lunch or dinner before a show, treat the family to a tasty night out. Dining to impress a date? The Quarterdeck Restaurant's opulent surroundings are your best bet.
It's no surprise that GrandWest's grand old dame has been delighting diners for years when you consider the sheer range of culinary treats on offer. From the fully loaded salad bar, to seafood, curries and roasts, there is something to stimulate every palate. And the only thing to match the delectable desserts are the cherry-on-top prices!
With friendly waitrons waiting to tend to your every need, it's truly a case of all hands on deck, around the clock, at The Quarterdeck Restaurant.
Look out for the unbeatable offers which run regularly throughout the year, there is something for everyone! When you sit down to a meal at The Quarterdeck Restaurant, you can rest assured that you're playing with a loaded deck in style, flavour and value for money.
Prices
Early Sitting
Adults: R250
Children under 12: R99
Children under 6: R50
Main Sitting & Sunday Lunch
Adults: R275
Children under 12: R130
Children under 6: R80
Excludes any drinks*
MVG Member Discounts
DIAMOND
25% discount
PLATINUM
15% discount
GOLD
10% discount
SILVER
5% discount
Booking is essential, please email qdreservations@suninternational.com or call +27 21 505 7220.
Operating Hours
Wednesday, Friday and Saturday Early bird sitting: 17h00 to 18h30 Main sitting: 19h00 to 21h45 Sundays Main sitting: 12h30 to 15h30
The Quarterdeck Restaurant Specials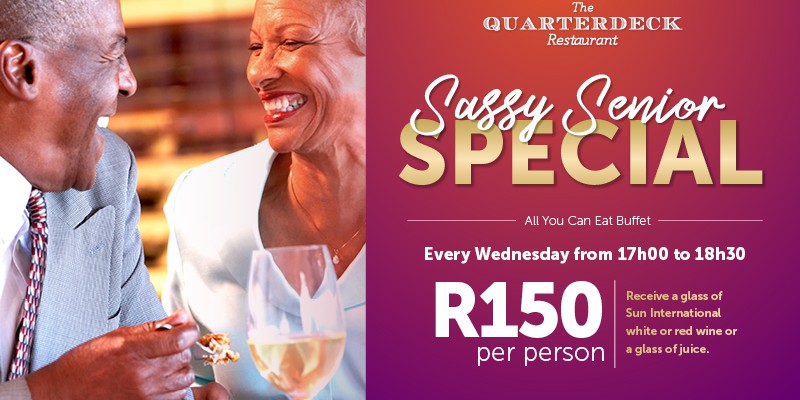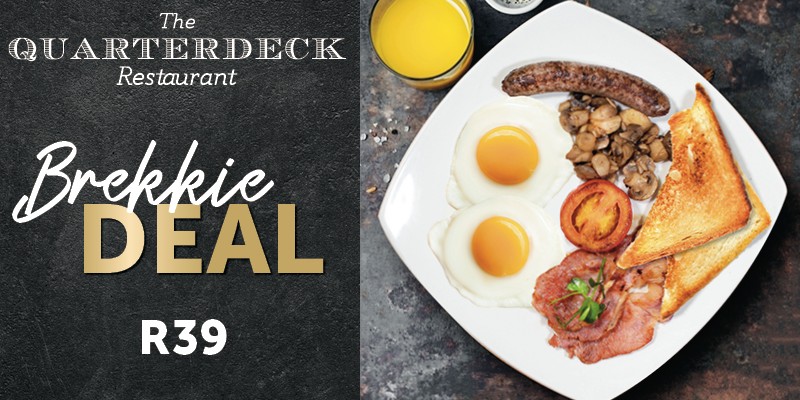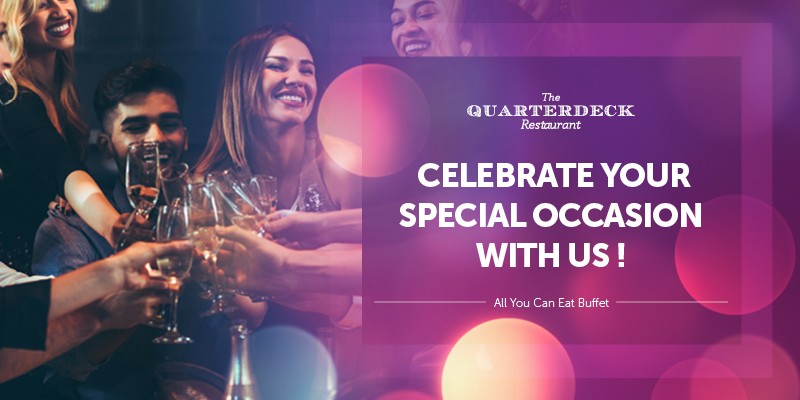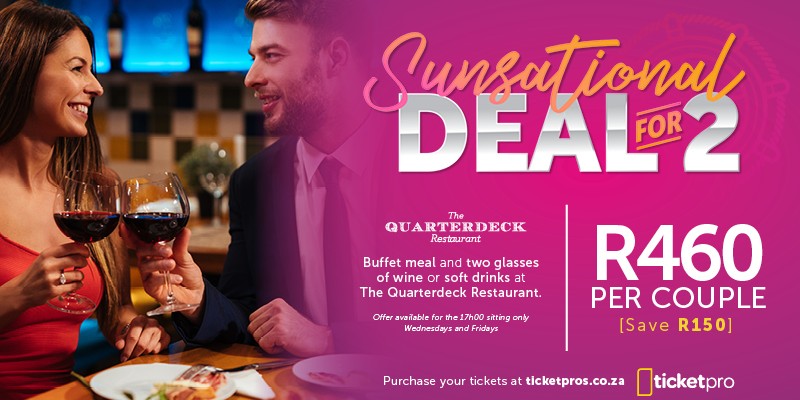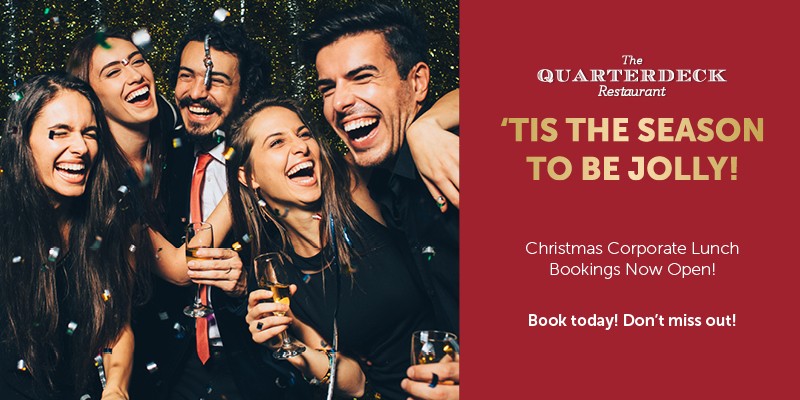 Please be advised that the Christmas Day Lunch is fully booked.