Golf | 08 Jun 2018 | By Michael Vlismas
The USGA is not all bad, and neither is the US Open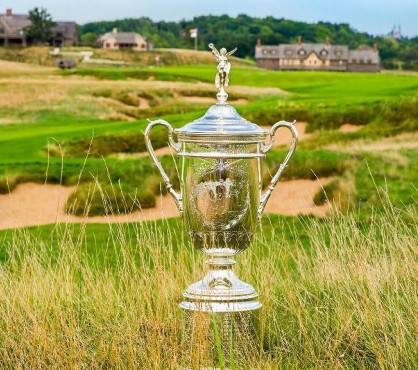 The world is changing fast. Nick Price knows this better than anybody. He sees it, right there in his email inbox.
"I'm not used to answering so many emails," says Price.
The increased emails are part of his new role on the executive committee of the United States Golf Association (USGA). It's been well documented now that Price was asked to take a seat on the executive by his good friend and USGA Executive Director Mike Davis. Davis is a man also keenly aware of how fast the world is changing, which brings us to the subject of next week's US Open at Shinnecock Hills.
There is a distinctly Southern African flavour to this US Open. The last winner of a US Open at Shinnecock was Retief Goosen in 2004. The field includes Ernie Els, Dylan Frittelli, Branden Grace, Louis Oosthuizen, Charl Schwartzel, and Dean Burmester has qualified for his first Major.
The US Open, arguably more than any other Major, is the lightning rod for where the game is currently at, and where it's headed. After all, it's the Major that makes no bones about being the toughest test in golf. And as such, it always runs that very fine line between being tough and being unfair.
Rory McIlroy said recently he believed the USGA "overthinks" US Open setups, adding that the USGA "thinks that we're better than we actually are". This sums up exactly the overriding feeling amongst most players – that it's us against them.
It's exactly all of this thinking between the two parties that a man like Price is hoping to bring some actual reality to in his new role. Better communication, he calls it.
"Nobody at the USGA has any intention of creating ill will. That's something that's misunderstood by a lot of players," Price says as we talk about this new phase of his life. I phoned him to ask if he's finally done enough fishing that he now wants to saddle up this new challenge. But on a serious note, our interview naturally shifts to this enduring imbalance between the professionals and what the US Open set-up represents to them.
Price is incredible to talk to on this subject because I remember being at Southern Hills in 2001 and walking a practice round with him and Retief Goosen. Afterwards, Price told me that Goosen will win that week purely because of the control he displayed around an unforgiving golf course. The 18th green in particular was so severe I remember watching their group hit several balls that failed to stop on it and just rolled back down. Except for Goosen. He was stopping them.
And Price clearly recognised in Goosen the one requirement necessary to win a US Open. A requirement he admits took years of frustrating US Opens of his own to cultivate. Patience.
"The golfers that lose their patience will always struggle at a US Open," says Price. "The US Open is not the course the guys are going to overpower."
For Price, the goal of the USGA when it comes to US Open set-up is quite simple and not so shrouded in the dark arts of skulduggery aimed at embarrassing players as one might think.
"The USGA wants the US Open to be a very good test of golf where all the clubs in the bag are used, and where there are no negative issues with the golf course." Simple as that.
Of course, Price admits that whenever you are trying to walk such a fine line – of balancing where the game is currently at, where it's headed, how to stay ahead of it while presenting a tough enough challenge for the moment – it's very easy to sometimes tip over that edge into territory that may be deemed "unfair".
But maybe that's okay.
What's wrong with having one week in the golf year when conditions aren't as controllable as every other week on tour, and when it maybe gets a little crazy out there?