Golf | 26 Jun 2018 | By Michael Vlismas
A tee-off time with adventure
It's billed as the adventure province, and the Eastern Cape certainly has enough diversity to grab your attention.
Whether it's golf in Port Elizabeth on a course Bobby Locke once described as worthy of hosting an Open Championship should it ever be held outside of Britain, or surfing in Jeffreys Bay on a break that was an adrenalin rush for pro surfer Mick Fanning when he encountered a shark there, here are our Sun Highlights for the "What" and "Where" of your stay in this province.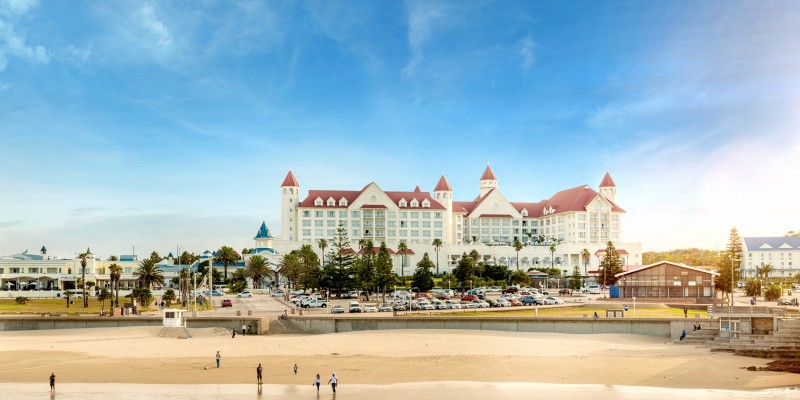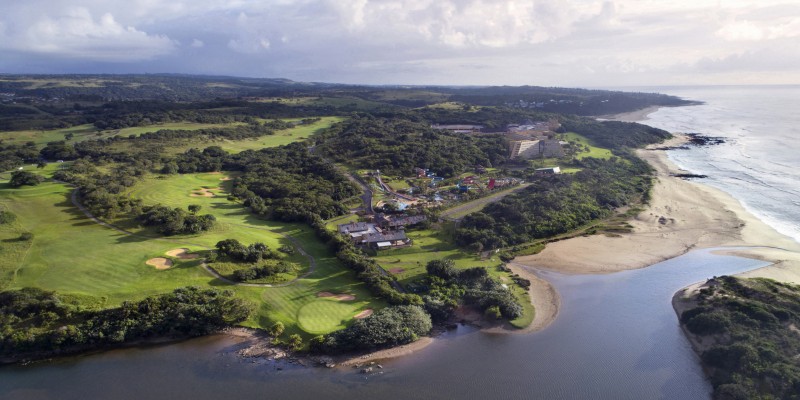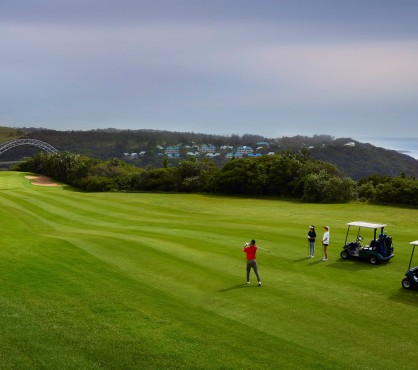 | Photo by Grant Leversha
From your base at the Boardwalk Casino and Entertainment World, it's just a par five to one of the most historic golf courses in South Africa:
Humewood Golf Club
Humewood Golf Club is recognised as one of the country's few true seaside links golf courses. It has hosted South African Opens and a myriad of South African golf's top professional and international tournaments, and is more recently the home of the Boardwalk Challenge on the Sunshine Tour.
The great Bobby Locke, winner of four Open Championships, called it, "The finest course in South Africa...I do not know any visiting golfer from the United States or Britain who has not praised the excellence of this course".
Port Elizabeth Golf Club
Port Elizabeth Golf Club is an equally historic golf course, founded in 1890 and also a great challenge, especially when the wind blows and which it will do in Port Elizabeth.
Wedgewood Golf and Country Estate
Wedgewood Golf and Country Estate is a relatively new development just outside Port Elizabeth, although the golf course has been in existence for some time and recently upgraded by the team of Golf Data.
But do yourself a favour and make the two-hour drive from Port Elizabeth to St Francis, a delightful little town that will also take you past Jeffreys Bay, and the home of the most celebrated golf course in this area.
St Francis Links
St Francis Links is a Jack Nicklaus-designed masterpiece that is ranked within the top 10 in South Africa and run by the ever-professional and entertaining Jeff Clause, who will ensure that your every expectation of what a great day of golf should entail will be met and probably exceeded.
Wild Coast Sun Country Club
Your stay at the Wild Coast Sun means you've got a world-class golf course right on your doorstep. The Wild Coast Sun Country Club is another regular host of top professional and amateur tournaments, including the Wild Coast Sun Challenge on the Sunshine Tour. More recently in its illustrious history, it's where Justin Rose overcame a poor start to his professional career with a run of missed cuts and won the South African Masters.
The Wild Coast Sun also offers you access to a number of top golf courses just over the Mtamvuna River in nearby KwaZulu-Natal.
San Lameer Country Club
San Lameer Golf Estate will be a treat to play, and Golf Director Meyer du Toit will make sure it's a memorable experience.
Selborne Golf Estate
Selborne is also a beautiful golf course, which was once a dairy farm before its owner decided to indulge his passion for golf and start one of the country's first golf estates.
Southbroom Golf Club
And Southbroom Golf Club is another wonderful golf experience in the true-style of village golf courses that have character and charm while also being a great test.
What you didn't know
In June 2005, the Wild Coast Sun Country Club witnessed a remarkable first round of the Sunshine Tour's Vodacom Origins of Golf tournament played there. The round featured three holes-in-one from professionals Steve Basson, Omar Sandys and Joe Nawanga.
And it was at Humewood Golf Club in 1952 when the great South African professional Sid Brews became the oldest winner of the South African Open at the age of 52 years and 11 months.
Chip Shots
When you're not on a magnificent fairway, here's a quick hit of a few sights and activities to work into your trip.
In Port Elizabeth and surrounds you are already spoilt for choice. You can start right outside your hotel with the Bayworld Oceanarium and then continue your love of nature with a trip to the Addo Elephant Park, which is less than an hour's drive from Port Elizabeth.
On your way to playing golf at St Francis Links, stop off and then jump off the Bloukraans Bridge's famous bungy.
Soar through the treetops around the quaint Storms River Village on a canopy tour in an ancient forest with trees that are hundreds of years old and where forest elephants still roam.
Jeffreys Bay is worth a visit to see what is globally recognized amongst the world's best surfers (yes, that includes Kelly Slater) as the best right-hand point break in the world. Better yet, rent a board and surf it you Barney.
Further inland near the town of Barkly East you can visit South Africa''s only ski resort – Tiffindell. In the winter months you can ski to your heart's content, while in summer there are a myriad of other activities you can enjoy on the resort.
Do not leave the Wild Coast Sun without having experience the Wild Waves Water Park. And we're not just talking to the kids here. It's an awesome family experience.
From the Wild Coast Sun, Oribi Gorge is your nearest point for anything adrenalin-fuelled. But it's also just beautiful to look at.
Beaver Creek Coffee Estate is well worth a visit to see the workings of a real coffee plantation. And while you're there, grab a bag of their Transkei Gold beans. You'll thank us.