Golf | 09 May 2017 | By Michael Vlismas
Tim Clark the Only SA Player to Have Won the Players Championship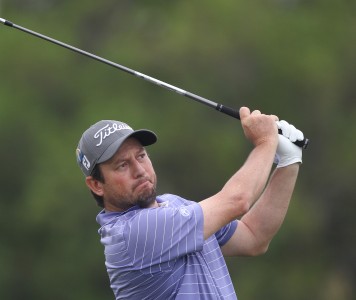 | Photo by Sunshine Tour
Tim Clark remains the only South African to have ever won The Players Championship. And while he is not at TPC Sawgrass this week, his achievement puts him in a rare class for a country with such an illustrious golf history.
It is not unusual to scroll down the list of past champions in any of golf's biggest tournaments and find multiple South African flags. But since 1974 when The Players Championship first teed off and was given golf's royal blessing by having Jack Nicklaus as its first champion, Clark's 2010 victory remains South African golf's only triumph in the game's "fifth Major".
Retief Goosen came close in 2006, when he finished second six shots adrift of Stephen Ames.
Clark's victory was not only a big moment for South Africa. It was also the biggest moment for one of the unheralded stars of the South African game.
"The Players was huge and my biggest win," said Clark, for whom it was also his first victory on the PGA Tour. "It gave me so much confidence and I was ready to get going."
It's not hard to see exactly why Clark's victory in The Players was such a breakthrough for him. It came following a string of second-place finishes, most notably in the 2006 Masters when Phil Mickelson beat him to the green jacket by two strokes.
Going into the 2010 Players Championship, Clark was the PGA Tour's leading money winner for a player without a victory, having amassed eight runners-up finishes. "You get to a point where you wonder if it is ever going to happen," he said. But it was the financial security he had built up that ultimately allowed him to play the golf he wanted to claim that win.
"I was always just playing to keep my card and make that cheque. By the time I got to The Players in 2010 that wasn't as big of an issue. I could really concentrate on winning and I felt a lot of freedom that week."
Clark's confidence from his victory was soon tempered by a string of injuries thereafter, including two major elbow surgeries to his left and right elbows, and then more recently a back injury.
In this time he was able to beat Jim Furyk by a single stroke and win the RBC Canadian Open in 2014. But it certainly wasn't the kick-on Clark expected and was ready for after his breakthrough win in The Players.
"The injuries were the biggest blow because I felt like there were going to be a bunch of wins to come."
While Clark won't be in the field this week alongside fellow South Africans Ernie Els, Charl Schwartzel, Louis Oosthuizen, Branden Grace and Tyrone van Aswegen, he does have some advice to offer on what it takes to win at TPC Sawgrass.
"It's a course where there is so much trouble that if you keep control of the ball you're going to be in the mix.  That week in 2010 I had a good control over the golf ball and had one of my best weeks on the greens."