Golf | 25 Jan 2018 | By Michael Vlismas
Tiger Woods – No pain? Ready again?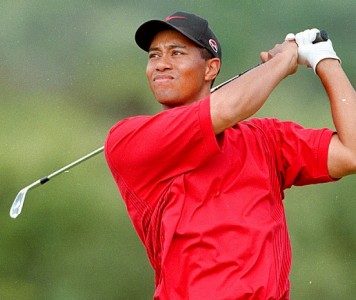 Today, a 20:40 (South African time) tee time at Torrey Pines will draw more interest than most final-round tee times.
Tiger Woods returns to competitive golf on the PGA Tour in the opening round of the Farmer's Insurance Open.
It's a great call by Woods to make this his return. For a start, the "insurance" has been much-needed against Woods over the years as he's cashed in on seven wins in this tournament.
And then there's Torrey Pines, where he's had eight wins, including the 2008 US Open. He is 163 under par for the 56 rounds he's played there. In other words, it was like an Xbox golf game for him.
The golf world is excited because Tiger Woods still means a lot to the world of golf. But perhaps the question we're going to answer in his latest comeback is what golf still means to Tiger Woods.
To start with, is this a comeback, or a welcome back?
A comeback would suggest Woods has put in the hard work and wants to get back to being competitive as soon as possible. A number of tour pros believe that if he stays healthy, he could certainly achieve this.
But Woods has also spoken of just wanting to be part of the game again, and to play the game he loves without any pain.
So is this a search for dominance once again, or a new search for fulfilment?
Are we about to see a healthy Woods freewheel it through this next phase of his career like a Roger Federer?
Is this Ben Hogan bending even nature to his iron will and winning a US Open 11 months after going head-to-head with a Greyhound bus?
Set your watches.
At 20:40 a new episode starts in the most compelling sports series of our generation.
To be continued...