Golf | 20 Sep 2017 | By Michael Vlismas
Sunshine Tour and Gary Player share vision for Soweto Country Club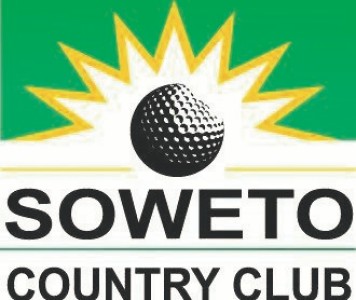 Soweto Country Club's rebirth will be given another major boost when the refurbishment of the golf course begins by the end of the year.
The historic course was designed by native South African and the country's most beloved sportsman, Gary Player. The World Golf Hall of Famer announced at his birthday celebration, held at Soweto Country Club, that he would gladly undertake the golf course redesign at no cost.
New fairways, bunkers, tee boxes, greens and an irrigation system are all planned. Officials are currently in the process of vetting possible service providers for the impending project, with the guidance and design approval of Player.
Selwyn Nathan, Executive Director of the Sunshine Tour, announced at the launch of the Joburg Open on Wednesday that with the help of the Sunshine Tour, European Tour and various sponsors the initial funding has been sourced to begin with the golf course refurbishment.
"We have had incredible support from our partners such as the City of Joburg, Investec, Dimension Data, Telkom, SuperSport, PWC and several private sponsorships. This investment means we can now begin with the upgrade of the golf course as we continue to seek further funding to be able to complete the course upgrade," said Nathan.
The Black Knight, who has a longstanding history of supporting Soweto Country Club and its golfers, said he was delighted with this good news.
"Soweto Country Club plays an important part in the local community and deserves to be the very best it can be to represent Soweto and South Africa proudly."
The refurbishment of the golf course forms part of the overall upgrade of Soweto Country Club, which is already in an advanced stage.
The project has already seen the building of a new clubhouse, a new practice facility, a conference centre, a new halfway house, and a fence has been constructed along two boundaries of the golf course.
The work currently in progress includes the building of a wall along the south boundary of the golf course, the refurbishment of an existing storage facility into a fully operational pro shop and a South African Golf Development Board Andrew Mlangeni Academy, and then the upgrades to the golf course.
Herman Mashaba, the Executive Mayor of the City of Johannesburg, also expressed his gratitude for the support of this project. The City of Johannesburg gave it further impetus by hosting a Mayoral golf day where all of the proceeds have been donated to the refurbishment of Soweto Country Club.
"The success of this project has been the success of the partnership between the public and private sector, and this is exactly what government needs to ensure the upliftment of our communities."