Golf | 14 Aug 2017 | By Michael Vlismas
Confident Shaun Norris back on SA fairways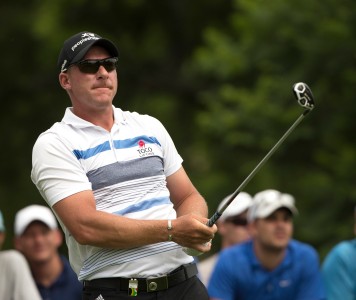 | Photo by Sunshine Tour
Pretoria professional Shaun Norris is back from a groundbreaking international season and will tee it up on the Sunshine Tour this week in the Vodacom Origins of Golf tournament at the Arabella Country Estate.
The 35-year-old Norris has been in incredible form this year. He won the Japan Golf Tour Championship, which enabled him to make his Major Championship debut in The Open.
At Royal Birkdale, Norris finished as one of the leading South Africans in tied 62nd place, including a remarkable 65 in the third round that was only three shots off countryman Branden Grace's record low score in a men's Major of 62 later that day.
Norris also made his debut in a World Golf Championship tournament when he played in the Bridgestone Invitational and finished 71st.
"I'm really looking forward to getting back to the Sunshine Tour and seeing my friends again. The Sunshine Tour is really like a big family and I received so many messages of support from other players when I was at The Open. It was wonderful," said Norris.
Norris makes for a strong field for the second tournament on this year's Vodacom Origins of Golf series.
Doug McGuigan, winner of the first event at Highland Gate, is also in the field, as are recent Sunshine Tour winners Peter Karmis (Sun City Challenge) and Jbé Kruger (Sun Carnival City Challenge).