Golf | 03 Aug 2017 | By Michael Vlismas
Sally Little's big admiration for the Gary Player Country Club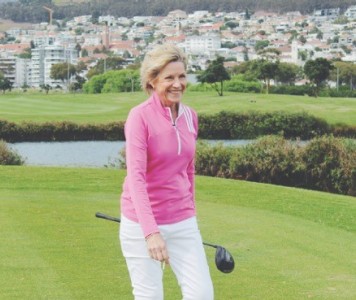 Women's Month teed off in South Africa with the Sun City Challenge at the Gary Player Country Club, which is a golf course South Africa's most successful woman golfer, Sally Little, believes deserves its place as one of the game's finest.
"This course has stood the test of time," says Little. "It has stood up to any tournament course, from the time I played it in the early 80s at what was then known as the Million Dollar Challenge and when the top female players in the world were invited to play alongside some of the top male players, to present day."
As a golf course designer herself, Little is a great admirer of the Scottish golf course architects. And she is also a firm believer in a golf course not being designed according to any specific gender of player, but rather for the skill level of the player.
"The Gary Player Country Club course is not based on gender.  The beauty of this golf course is that it's about your expertise. You must be an accomplished golfer to play and enjoy this course. There really is not a weak hole on this golf course. Every golf hole is challenging from the style of each hole to the different grasses. That jungle grass that they have around those greens and in the rough is formidable, ask all the professionals.
"If I had to choose one favourite hole, it would be the par-five ninth hole.  It just challenges both your mind and your physical ability."