Golf | 01 Nov 2016 | By Sun International
Lion of Africa Cape Town Open presented by Sun International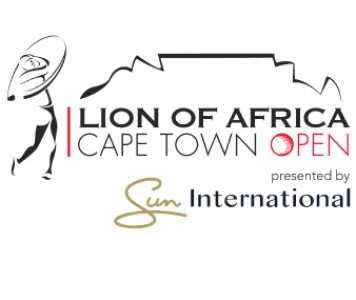 Top-class professional golf returns to Cape Town
CAPE TOWN - The Lion of Africa Cape Town Open presented by Sun International will take place at Royal Cape Golf Club from the 24th to the 27th of November.
It will be the fifth time the R1.5-million Sunshine Tour tournament is being played, with Jake Roos winning the inaugural event in 2012, Tjaart van der Walt in 2013, Jaco Ahlers in 2014, while young Brandon Stone is the current champion.
"We became involved because it's an important tournament for Cape Town to host, and with this event we hope to continue to be a partner of Lion of Africa in taking this event forward," said Cape Town Executive Mayor Patricia de Lille.
"I really hope that we can continue to have this every year in Cape Town, because we want to position ourselves as the best event capital on the continent," she added. "As the City of Cape Town, we are so proud to be associated with this tournament," said De Lille.
Fred Robertson Chairman of Lion of Africa Insurance Company added, "We are proud of our  association with the Lion of Africa Cape Town Open since inception and are delighted  that the event is a permanent feature on the professional golf circuit in South Africa."
Joining defending champion Brandon Stone in the field will be four-time winner on the PGA Tour Heath Slocum from the USA and former SA Open champion Morten Orum Madsen from Denmark, together with exciting local young guns Dean Burmester, Christiaan Bezuidenhout and Dylan Fritelli.
Rob Collins, Chief Operating Officer of Sun International said, "We already have a great relationship with the Sunshine Tour through our Sun International series of tournaments around South Africa and the Nedbank Golf Challenge. It's a great privilege to get involved in a tournament in Cape Town to grow that relationship even further."
Speaking on behalf of the Sunshine Tour, Chief Operating Officer Grant Wilson said: "We are very excited that the Lion of Africa Cape Town Open presented by Sun International is on our schedule again, and are delighted that professional golf and the Sunshine Tour make a return to Cape Town.
"We would like to thank Lion of Africa Insurance Company, Sun International and the City of Cape Town for their support and for sharing our vision for this event."