Golf | 06 Mar 2017 | By Lali Stander
Taylor throws Investec Cup chase wide open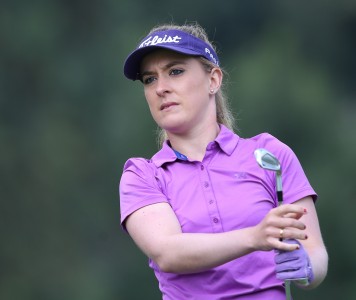 | Photo by Sunshine Ladies Tour
English golfer Lauren Taylor will start the final round of the R500 000 Joburg Ladies Open with a slender lead and South African duo Kim Williams and Ashleigh Buhai lying in wait at Royal Johannesburg and Kensington Golf Club on Wednesday.
Taylor threw the Chase to the Investec Cup for Ladies wide open when she produced a brace of birdies at holes 12 and 13 and a birdie at the par four 17th for a second round three-under-par 69 at the East Course.
The English golfer moved her to the top of the leaderboard at seven under 137 in the final counting event. She leads by one shot from Williams and is two strokes ahead of Buhai.
"Talk about starting a final round under pressure," said the 22-year-old Ladies European Tour player. "I came out to South Africa late this year and I didn't play enough events, but Ashleigh and Kim are both in the running for the Final, so they will be looming large.
"It's great to find some form near the end and have a chance to contest for the title before I head back to the United Kingdom, though. There are big points on offer this week, so it will take a low score to finish in front. There are a lot of girls still gunning for a top 10 spot, so I expect a huge battle for positioning in the final round."
Williams spoiled an otherwise clean card with a three-putt bogey at 16, but rallied with a birdie-birdie finish to post a four-under-par 68 for the low round of the day.
The Centurion golfer sparked a superb run to form when she lifted the season-opening SuperSport Ladies Challenge. She ranks seventh in the current points standings and has an outside chance to win the season-long Chase to the Investec Cup for Ladies.
"Lauren is playing very solid and Ashleigh is always dangerous at her home course, but I'm backing myself," said Williams. ""I'm striking the ball really well and I gave myself a lot of chances today. I holed some crucial par-saves to keep the round ticking over and the birdie at 17 put me back in the running. I glimpsed at the leaderboard walking to the 18th tee.
"I knew I needed a birdie and I nailed it. To win the Investec Cup, I need to win tomorrow and next week, but as long as it's a possibility, I will fight for it."
Buhai – already a two-time winner this season with victories in the Cape Town Ladies Open and last week's Sun International Ladies Challenge – got it to six under, but left rueing an untimely bogey at the penultimate hole for a 70 that saw her finish in third at five under.
"I hit my drive left in the semi-rough," Buhai explained. "Had a gap-wedge and just came out of the shot and left it right and then didn't up-and-down to save par. But I had an excellent front nine with three birdies and a still left a few out there, so I'm pleased that I kept myself in the mix.
"Anyone can go hot tomorrow, but I was chasing last week and pulled it through and I think I can do it again. My goal this year was to win the Chase and a top three tomorrow will give me a chance to go for it; I just need to chase hard and give myself a good finish."
Bonita Bredenhann from Namibia, Lejan Lewthwaite and Investec Property's Stacy Bregman are well positioned to play themselves into the top 10 for Millvale Private Retreat, where a R1-million bonus pool await the final field on Friday.
Lewthwaite and Bredenhann moved 12th and 14th respectively after top five finishes at Sun City last week, while Bregman 13th in the standings.
Bredenhann will start the final round in fourth place at four under, needing 120 points to surpass Ivanna Samu, who currently holds the number 10 spot in the rankings. Lewthwaite, who shot 75, needs just 20 points and Bregman, who carded a 73, needs 100 points to pass Samu. The pair is tied at even-par 144, while Samu is four shots back at 148 after a second round 73.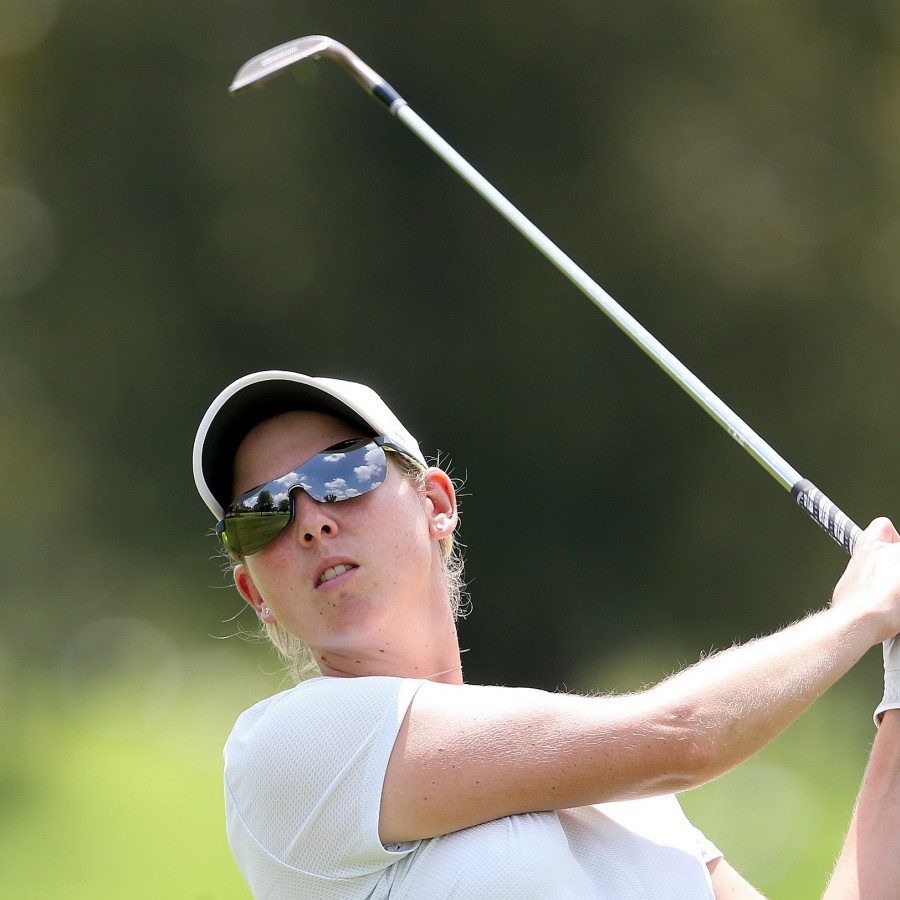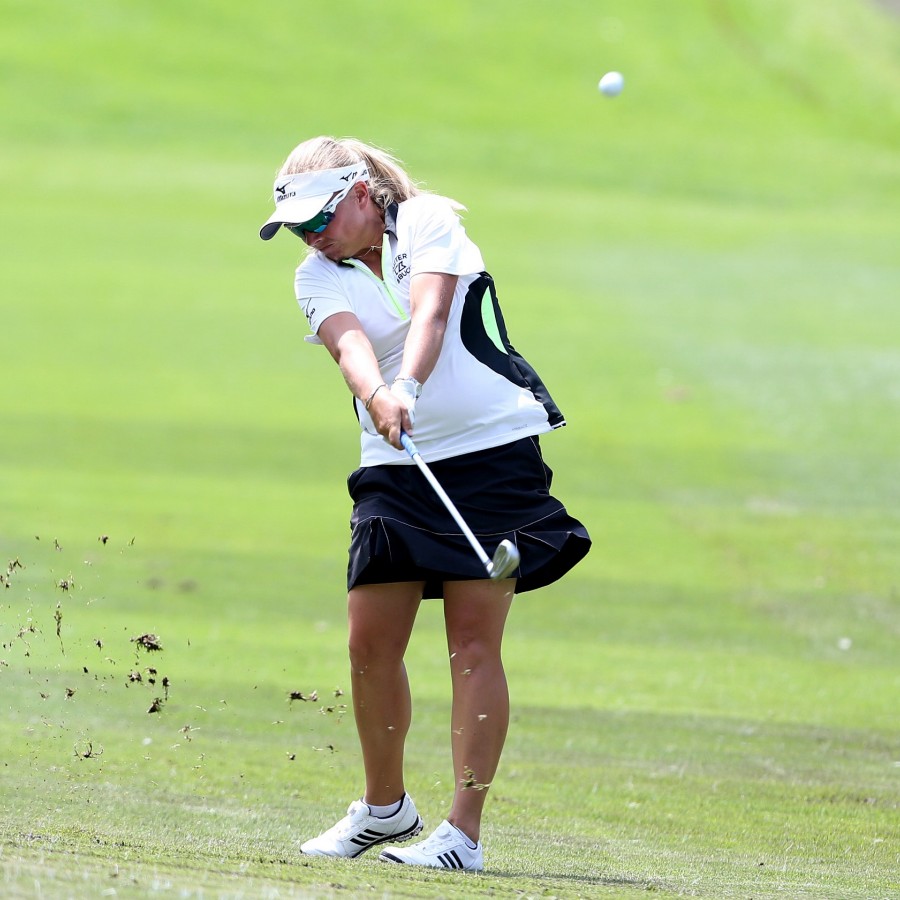 Second Round Scores
137 - Lauren Taylor (ENG) 68 69
138 - Kim Williams 70 68
139 - Ashleigh Buhai 69 70
140 - Bonita Bredenhann (NAM) 70 70
141 - Kylie Henry (SCO) 72 69
142 - Nicole Garcia 70 72, Monique Smit 67 75
143 - Morgana Robbertze 72 71, Stacy Bregman 71 72, Lejan Lewthwaite 68 75
144 - Nobuhle Dlamini (SWZ) 75 69, Kiran Matharu (ENG) 74 70, Mae Cornforth 73 71, Melissa Eaton 73 71
145 - Tandi von Ruben 71 74
146 - Rebecca Hudson (ENG) 72 74
147 - Monja Richards 73 74
148 - Ivanna Samu 75 73, Lora Assad 74 74, Hanna Roos (SWE) 76 72
149 - Cecilie Lundgreen (NOR) 76 73, Sophie Giquel-Bettan (FRA) 77 72, Mandy Adamson 72 77, Emma Westin (SWE) 69 80
150 - Johanna Bjork (SWE) 75 75, Laurette Maritz 73 77, Bertine Strauss 73 77, Anna Sventrup (SWE) 72 78
151 - Lynn Carlsson (SWE) 74 77, Valentine Derrey (FRA) 73 78
152 - Eleonora Galletti AMA 75 77, Lindi Coetzee AMA 75 77, Alexandra Lennartsson (SWE) 75 77, Sofia Ljungqvist (SWE) 77 75, Clara Pietri (SUI) 78 74, Alana van Greuning 78 74, Shawnelle de Lange AMA 69 83
153 - Tijana Kraljevic 81 72
155 - Hannah Arnold (USA) 76 79, Michelle Leigh 77 78
156 - Sarah Bouch AMA 74 82, Laura Sedda (ITA) 79 77
157 - Siviwe Duma 74 83
158 - Maria Roos (SWE) 79 79
159 - Katia Shaff AMA (AUT) 81 78
160 - Kirsty Fisher (SCO) 79 81
161 - Flavia Namakula (UGA) 77 84, Marguerite Pienaar 84 77
162 - Ethel Ruthenberg AMA 77 85
164 - Yolanda Duma 83 81
167 - Laura Welch (CAN) 78 89, Muriel McIntyre (CAN) 81 86
169 - Jacqueline Schram AMA (USA) 82 87
170 - Leslie Grandet (MAD) 86 84
Missed the cut:
172 - Crizelda van Niekerk 81 91