Golf | 18 Sep 2017 | By Michael Vlismas
Jean Hugo To Climb Sunshine Tour Greats List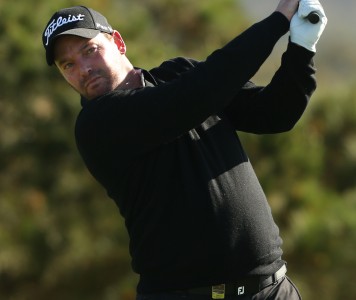 Jean Hugo has the opportunity to further entrench himself as one of the Sunshine Tour's most successful golfers with a win in this week's Vodacom Origins of Golf. | Photo by Sunshine Tour
ST FRANCIS, Eastern Cape (18 September 2017) – Jean Hugo has the opportunity to further entrench himself as one of the Sunshine Tour's most successful golfers with a win in this week's Vodacom Origins of Golf at St Francis Links.
The fourth tournament on the six-tournament series, which is now in its 14th year as the backbone of the winter leg of the Sunshine Tour, tees off at the Jack Nicklaus-designed golf course on Thursday.
Hugo is by some distance the most successful golfer in the history of this series, having won 11 tournaments since it first teed off in 2004. He's also one of only three golfers to have ever won three of the six tournaments in a single year, the others being Thomas Aiken and Brandon Pieters.
This year Hugo has finished top 10 in the last two Vodacom Origins of Golf tournaments at Zimbali Country Club and Arabella Country Estate.
A win at St Francis Links would see Hugo secure sixth place alone on the all-time list of golfers with the most wins on the Sunshine Tour. Hugo is currently tied sixth alongside Tony Johnston with 17 victories.
Those ranked above him are John Bland (21 wins), Sid Brews (26 wins), Bobby Locke (30 wins), Mark McNulty (33 wins) and Gary Player (63 wins).
It's no secret that Hugo is a fan of the format of this series, which includes a very relaxed out of tournament pro-am on Tuesday and Wednesday before the main 54-hole professional tournament begins on Thursday.
"You know, we've always played great golf courses throughout the history of the Vodacom Origins. They're a great test. And I have always loved the atmosphere of these tournaments," he said.
Hugo is currently ranked above some of the greats of the Sunshine Tour on the all-time list such as Ernie Els, Dale Hayes, Nick Price, Hugh Baiocchi, Wayne Westner, Retief Goosen, Charl Schwartzel, Louis Oosthuizen and many others.
And while quite clearly many of his contemporaries on this list play the majority of their golf on either the PGA Tour or European Tour, it does still give Hugo a unique piece of Sunshine Tour history that he can revel in.