Golf | 20 Sep 2017 | By Michael Vlismas
Jake Roos bringing the fun back to his game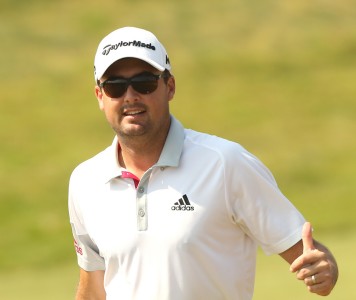 | Photo by Sunshine Tour
Like most professional golfers, Jake Roos is searching for something. And amidst an incredible run of form on the Sunshine Tour, it seems he has found it.
Roos heads into Thursday's first round of the Vodacom Origins of Golf at St Francis Links having finished in the top 10 in four of his last five tournaments. And the fifth event was a finish of 11th.
His good form has been a combination of the six-month break he took from the game in the first half of 2016, some drastic swing changes he made earlier this year, and perhaps the most important ingredient – a search for fun.
"Sometimes we try too hard out here. My focus now is to do my bit, go out and play, and have fun.
"The swing changes I made were pretty drastic, but they have given me a lot more consistency. I'm finding myself up on the leaderboard a lot more where I want to be.
"I think a bunch of things I've been working on has just given me a bit more peace of mind. Then again, golf is so fickle so I won't say I have any solution to the game. I'm not trying to over-analyse it too much."
In terms of the fun side of golf, Roos has been in his element in the two-day pro-am section of this year's Vodacom Origins of Golf series, and where he's brought in a new innovation for the amateurs.
"I bought a TrackMan golf radar at the start of the year largely for my own game. But I thought it could add some value for the amateurs and sponsors at these tournaments. So we set up on a particular hole and the golfers predict how far they think they'll hit their drive, and then we show them how far it actually went. It's a lot of fun."
And that's going to remain the theme for Roos this season.