Golf | 15 May 2018 | By Michael Vlismas
The Dolphin Coast. The Golf Coast. Call it what you like. The North Coast of KwaZulu-Natal has a wealth of activities and golf courses to suit a weekend getaway or a longer stay.
So here are your Sun Highlights for the Zulu Kingdom.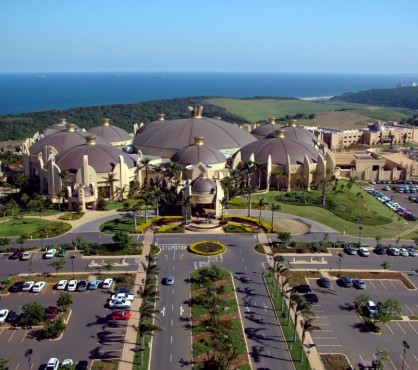 Sibaya Casino and Entertainment Kingdom is only a few minutes away from King Shaka International Airport on KwaZulu-Natal's vibrant North Coast, making it the ideal base while exploring the area.
Choose from the Sibaya Lodge or Royal Sibaya Hotel, with stunning sea views.
There are a range of dining options available at the world-class restaurants on-site and state-of-the-art gaming in the casino or take in a show at Rockwood Theatre.
Or just lounge at the sparkling pool and enjoy top accommodation in South Africa's top holiday destination.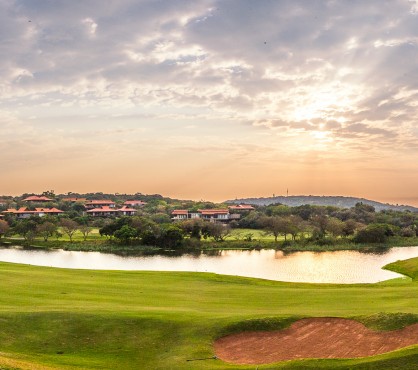 | Photo by Heinrich Helmbold/Perfect Exposure
There is a reason they call the North and South Coast of KwaZulu-Natal the Golf Coast. You could throw a Titleist ProV1 in any direction and you'd hit a quality golf course here.
Zimbali Country Club
Zimbali Country Club should be your first tee-off time as it's also your closest golf course to Sibaya.
Designed by former Open champion Tom Weiskopf, Zimbali has hosted several professional and celebrity tournaments over the years. And former Proteas captain Shaun Pollock is a double club champion at Zimbali.
Durban Country Club
You have to also include Durban Country Club on your list, and as one of South African golf's most historic courses, having hosted more South African Opens than any other course in the country.
And just a bit further inland, if you have the time then travel to Hillcrest and take in another Matkovich gem in Cotswold Downs.
Umhlali Country Club
Umhlali Country Club is another must-play on this stretch of coast. It's just a 15-minute drive from Ballito. The golf course started out as a nine-hole layout and was then expanded to a full 18 holes by legendary African golf course architect Peter Matkovich.
Prince's Grant
And staying on the North Coast, Prince's Grant is a lovely experience and a course the country's top amateur golfers thoroughly enjoy playing in the historic Prince's Grant National Amateur Invitational each year.
What you didn't know
Durban Country Club is laced with historic moments in South African golf. Gary Player won the first of his record 13 South African Opens at Durban Country Club in 1956. And in 1961, the great Indian golfer Sewsunker "Papwa" Sewgolum made history when he became the first player of colour to compete in the South African Open. In 1963 he came close to becoming the first player of colour to win the title, losing by a single shot to Retief Waltman at Durban Country Club.
Chip Shots
When you're not on a magnificent fairway, here's a quick hit of a few sights and activities to work into your trip.
This is the Dolphin Coast, so go find those dolphins. Strap yourself into a microlight flight or take a boat out to sea – either way you're almost sure to spot the dolphins that patrol up and down this stretch of coastline.
Most people are aware of the very visible Umhlanga Rocks lighthouse, which was commissioned in 1954. But not too many are aware of the Tugela Lighthouse at the Tugela River mouth. The latter isn't open to the public, but it's still worth a visit, if not to stump your friends with a trivia question around the braai by asking them to name the two lighthouses on the North Coast.
Gateway Shopping Centre is a good day out for the whole family and often includes activities such as wall climbing and surfing for the kids.
You may have done it on a school trip as a child, but pay the Sharks Board another visit. It's always special gaining an appreciation for a much misunderstood creature that is vital to the ecology of this coastline.
Take a SkyCar ride up the Moses Mabhida Stadium for a 360° view of Durban. Or for the more adventurous, jump off the stadium with the Big Swing.
Rent and ride a bicycle along the Durban beachfront promenade. The city has done tremendous work upgrading this and it's now dotted with a few lovely restaurants and coffee shops, and is well policed.
Visit the uShaka Marine World aquarium and then spend the rest of the day riding the fabulous waterslides.
Visit any number of the great dining establishments on the coast, including the Waterberry Coffee Shoppe in Ballito or enjoy high tea at the Oyster Box Hotel in Umhlanga.
Grab some quality beach time on any one of the world-class beaches in this area.