Golf | 30 Oct 2017 | By Michael Vlismas
Hat-trick as 3 football stars join Gary Player's charity drive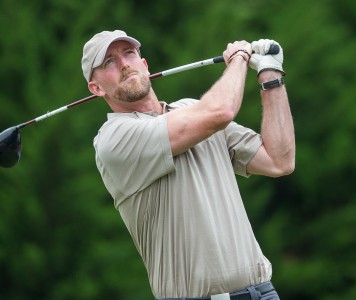 Matthew Booth
Renowned footballers Ruud Gullit, Robbie Fowler and Matthew Booth will team up with the Black Knight in his quest to reach $100 million raised for charity when they play in the Gary Player Invitational presented by Coca-Cola at the Lost City Golf Course.
The three footballers are amongst the first wave of sports stars to confirm their participation in the 23-26 November tournament, where they will join a field of professional golfers, celebrities and business leaders in the South African leg of the global Gary Player Invitational series.
To date the global six-tournament Gary Player Invitational series – which begins with the first tournament in the United Arab Emirates in February and then travels to Japan, the United Kingdom, the United States, China and finally South Africa – has raised more than $64 million for children's charities.
Player has set a target of reaching $100 million for underprivileged children worldwide by 2025.
"I'm thrilled that we have the support of these three great footballers as we keep pushing towards that goal of $100 million. All around the world our GPI tournaments are like one big family that comes together to do something special for underprivileged children, and that's what making a difference is all about," said Grand Slam champion Player.
All three footballers will be making their debut in the Gary Player Invitational presented by Coca-Cola, and bring with them illustrious careers for their various club and national teams.
Gullit has long been a legend of Dutch football, having been named World Footballer of the Year in 1987 and 1989, and one of FIFA's Top 125 Greatest Living Footballers amongst the many accolades he has achieved throughout his career.
Fowler was one of the most successful strikers in the history of Liverpool Football Club who made 26 appearances for the England national team and has also coached widely in the game.
And Booth completes the hat-trick of football stars as a longtime campaigner in South Arica's Premier Soccer League for teams such as Mamelodi Sundowns, Ajax Cape Town and Bidvest Wits. The strong centre back also made 28 appearances for the South African national team, Bafana Bafana, and was a member of the squad for the 2010 FIFA World Cup held in South Africa.
For more information on the Gary Player Invitational, visit www.garyplayerinvitational.com and follow @GPInvitational on Twitter and Instagram – #GOLFandGIVING.