Golf | 11 Sep 2017 | By European Tour
European Tour rings in changes to mobile phone policy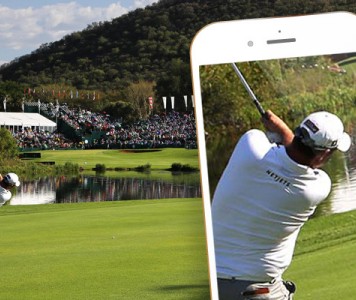 The European Tour has a new mobile phone policy that will be in effect at this year's Nedbank Golf Challenge hosted by Gary Player at Sun City from November 9-12.
Under the new policy, golf fans will be allowed to use their mobile phones as much as they like during a tournament and engage with the event on social media, as long as their phones remain on silent.
Fans will also be allowed to take photographs throughout the week anywhere on the golf course but must have the camera flash switched off.
The taking of video will be restricted to non-competition areas at a tournament such as the driving range.
And there will be designated mobile phone areas where the public can make and receive phone calls during a tournament.
The new policy came into effect during this year's Made in Denmark tournament, and the following video explains how fans may use their mobile phones at tournaments: