Golf | 01 Nov 2017 | By Michael Vlismas
Doug McGuigan chasing a place in Vodacom Origins of Golf history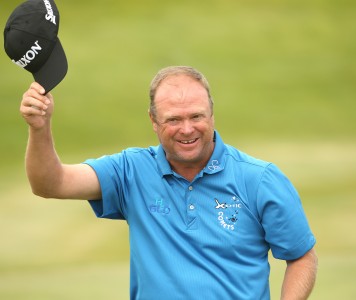 | Photo by Sunshine Tour
Only three golfers have won three of the six Vodacom Origins of Golf tournaments during a single season in the 14-year history of this Sunshine Tour series. This week, Doug McGuigan has the chance to join this exclusive club.
McGuigan won the opening tournament on this year's Vodacom Origins when he claimed the Highland Gate Golf and Trout Estate title, and then he added the Vodacom Origins of Golf at St Francis Links.
That leaves him with only this week's final tournament on the 2017 series – which tees off on Thursday at the Simola Golf and Country Estate – to see if he can became the fourth player to win three tournaments in one Vodacom Origins season.
The first player to achieve this was Thomas Aiken in the inaugural year of the series in 2004. It took another five years before somebody could match this, and that was Brandon Pieters in 2009.
And then Jean Hugo capped his status as the most successful golfer in the history of the Vodacom Origins of Golf when he won three of the six tournaments in 2011.
Hugo is still in a class of his own though on this series as the winner of a record 11 Vodacom Origins tournaments.
McGuigan came close to adding a third title this year with his fifth-place finish in the Sishen tournament.
The fact that he's had six second-place finishes on the series throughout his career, including the final tournament in 2009, coupled with his improved form this season suggests McGuigan may well get his hat-trick this week.