Golf | 28 Feb 2018 | By Michael Vlismas
Danny Willett hoping Tshwane Open sparks revival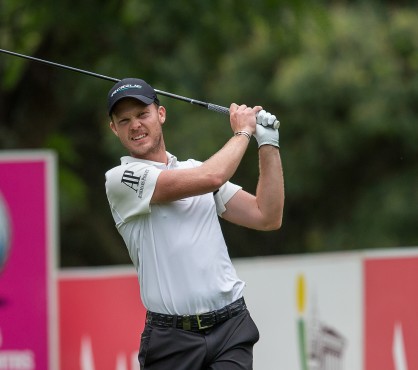 | Photo by Tyrone Winfield
The Tshwane Open has already been good to one former Masters champion, and Danny Willett is hoping for similar good fortune in this week's tournament at Pretoria Country Club.
The 2016 Masters champion has dropped to 210 on the Official World Golf Ranking and is returning from a shoulder injury that cut short his last season.
"It's always good to be back in South Africa," Willett said. "The game is better and my practice is going really well. It's just that I have to play more tournament golf. That is what you miss when you're out with rehab and injury. It's now just about putting it in play on the golf course and getting used to a few shots that you don't quite feel comfortable with."
He returns to a tournament where he finished tied fifth in the inaugural event in 2013 and hoping it sparks a revival in his game.
Fellow Masters champion Charl Schwartzel won the 2016 Tshwane Open, and the tournament has a history of treating Masters winners fairly well.
Last year 2008 Masters winner Trevor Immelman arrived at the tournament still working through a lengthy slump in form and was given a confidence boost by not only making the cut but also scoring a hole-in-one on the par-three fifth hole in the third round.
And in the inaugural Tshwane Open in 2013, José Maria Olazabal – the 1994 and 1999 Masters champion – turned back the clock to make the cut and finish 76th in this tournament.
Danny Willett has played enough golf in South Africa over the years to feel comfortable on these courses.
"I know most of the golf courses pretty well. At Pretoria Country Club you've got to keep the ball in play because it's very tight and tree-lined. The greens are also small, which is real old school. It's a beautiful golf course. This is kind of what I was used to growing up back home."