Golf | 03 Jul 2017 | By Michael Vlismas
SA's Stone to play in 2017 AfrAsia Bank Mauritius Open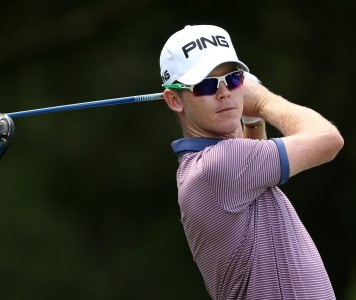 Sunshine Tour
Multiple European Tour winner Brandon Stone of South Africa has confirmed his place in the 2017 AfrAsia Bank Mauritius Open at The Heritage Golf Club at Heritage Resorts this November, adding to a strong South African contingent for this tri-sanctioned tournament.
Stone joins countryman and 2010 Open champion Louis Oosthuizen in the field, as well as George Coetzee – winner of the inaugural AfrAsia Bank Mauritius Open in 2015 – and Jaco van Zyl who will also form part of the expanded field for this year's tournament from 30 November to 3 December.
Stone, ranked 92nd in the world and who this year played in his first US Open and finished tied 35th, will make his second appearance in this €1 million tri-sanctioned tournament between the Sunshine Tour, European Tour and Asian Tour.
"I have a deep love for the Sunshine Tour having grown up on it with my father playing there, so I always want to support our Tour. At the same time the European Tour has also been very good to me. They gave me a lot of invites when I first came out on Tour and they have been looking after me very nicely," said Stone.
The winner of the 2016 BMW South African Open and Alfred Dunhill Championship and a member of South Africa's 2016 golf team for the Olympic Games finished sixth in last year's AfrAsia Bank Mauritius Open.
A return trip to Mauritius certainly fits in with Stone's love for travel and letting his game take him to new destinations every year, including the growing golf market of Mauritius.
"I really enjoy the traveling and just seeing places I've never been to before. I'm trying to get the full value of playing on the European Tour, which is a world tour. I'm hoping to experience a lot more than I did last season, and try and make a few more memories and hopefully play some good golf."
The South Africans will form part of the biggest field of professionals in the history of this tournament, featuring 156 golfers from over 30 countries.
The tournament also has a new week on the European Tour calendar and is the second counting event of the 2018 Race to Dubai.
The Heritage Golf Club will host the AfrAsia Bank Mauritius Open for the second time in three years and having been voted the Best Golf Course in the Indian Ocean at the World Golf Awards of 2014, 2015 and 2016.