Golf | 19 Jul 2017 | By Michael Vlismas
Stone has high hopes for Open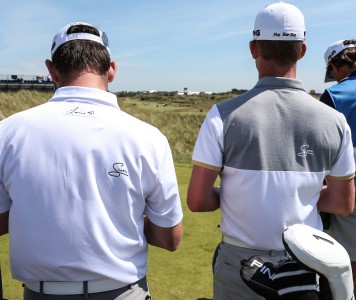 South Africa's Brandon Stone will be playing in his fourth Major at this week's Open Championship at Royal Birkdale, and the Sun International ambassador believes he's finally starting to find his feet at the highest level of the game.
The 24-year-old multiple European Tour winner made his first cut in a Major in the recent US Open, where he finished tied 35th at Erin Hills.
And it could prove to be a seminal moment as Stone feels he was for the first time able to better manage the expectations of playing in a Major with his own game.
"The first Major that you play in, you get caught up in the aura around the event. The golf course, all the people, everything around you. I know that for the Open and PGA Championship last year I was so caught up in the sheer magnitude of the event that it took my focus away from the playing of the game," Stone said.
"At Erin Hills I managed this side of it really well. I treated it the same as any normal week on tour. I stayed in a normal hotel room, got there on the Monday and did my prep correctly. Basically I made sure not to skip any of the normal processes that have got me the success in the past. I was very target orientated and focused on what I was trying to achieve. I was very deliberate in the process and had a very steady week."
Stone will join fellow Sun International ambassador Louis Oosthuizen in a contingent of nine South Africans hoping to end the country's Major drought, which stretches back to Ernie Els's triumph in the 2012 Open.