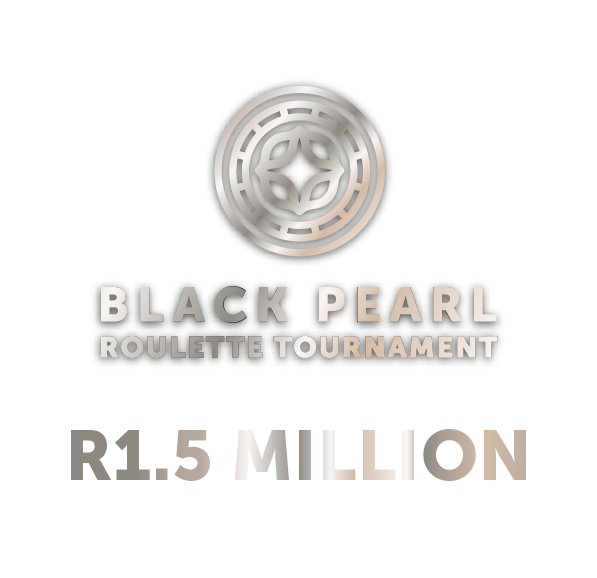 A share of *R2.5 MILLION in cash is up for grabs when you play tables and earn points in our Black Pearl Roulette Tournament.
15 August - 30 October 2022
The wheel of fortune is ready to spin in the exciting Black Pearl Roulette Tournament. With a grand finale prize pool of R2.5 million. One lucky person will walk off R1.5 million richer in the most exciting gaming tournament of 2022.
To be eligible to participate in this Tournament, simply register for free at each of the participating Sun International entities where you wish to participate at the designated VIP or MVG Desks or via SunBet through the online registration form.
Players will earn points whilst playing table games in land-based casinos and Live Dealer games on SunBet (online) on an accumulative basis across all participating entities where they registered to participate in the Tournament.
The Tournament will be hosted from 15 August 2022 to 18 September 2022. Unit elimination heats will be held from 30 September to 16 October 2022. The Grand Finale will be held from 28-30 October 2022 at The Boardwalk Casino.
Choose black or red, pull out your lucky number, and let the wheel spin towards your fortune. Visit the Sun MVG desk and sign up today!
How to participate
Registration to enter tournament is FREE (No buy-in)
Tournament qualification (15 Oct-15 Nov)
Unit final (weekend 20 Nov)
48 players will be invited to the Group Final (weekend 27 Nov) at Time Square