Gaming | 16 Feb 2018 | By Sun International
10 Top Casino Winning Tips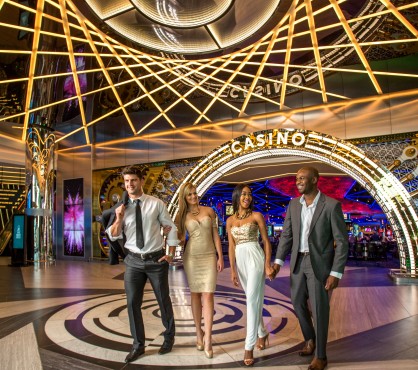 1. PLAY TO WIN…BUT KNOW YOU MIGHT LOSE
World Series of Poker (WSOP) pro Gordon Vayo has chalked up some big wins, including a handsome US$4.6-million as runner-up at the Main Event in 2016… but he's also recorded some big losses. Speaking to Time magazine, he recalled how he once lost almost US$1-million in six disastrous weeks. The lesson learned? 'You have to be okay with losing money.'
2. PRACTISE, PRACTISE, PRACTISE
Speaking to PokerPlayer after his US$10-million WSOP triumph in 2014, Martin Jacobson revealed how he'd prepared for the event. 'I spent a lot of time going through game theory and maths problems... I wanted to make sure I was as prepared as I possibly could be.' If you're serious about gaming, then take it seriously. Read, research and practise like a pro.
3. MEASURE AND RECORD YOUR PERFORMANCE
Preparation includes keeping track of how you're doing. 'This may seem like a useless point to many,' writes Ryan Chandler in The Complete Guide to Poker, 'but keeping records is the key to knowing your success rate. How would you know the magnitude of your success if you aren't keeping records? Without accurate records, you won't know your true potential.'
4. JUST BREATHE
There's a little-known tell that virtually all male poker players have: they'll clear their throat whenever they have a medium-strong hand… but only then. Pioneering poker theorist Mike Caro teaches in his famous lecture series that: 'It is a way of preparing physically for whatever may come. Players tend not to do this when they're bluffing. Then, they're typically quiet and unmoving, fearing that any action may trigger a call. And, if they have an especially strong hand, they don't have to prepare themselves for the possibility of being beaten. Thus
no throat clearing.'
5. POSITION MATTERS IN POKER…
Pick your seat around the poker table wisely, especially if you know your opponents' playing styles. Three-time WSOP bracelet winner David Sklansky says: 'You prefer having the loose, aggressive player sitting to your right and the tight, conservative player to your left.' If you're after the aggressive player, you're better placed to control and trap them into making mistakes. The conservative player after you won't produce as many worrying surprises.
6. …BUT NOT IN BLACKJACK
Some players think that sitting in last place (or 'Third Base') at the blackjack table will let them control the cards. However, as pro Kevin Blackwood warns in Casino Gambling for Dummies: 'Unless they're psychic, this position won't improve their chances of winning.'
7. KNOW WHEN TO INDUCE A BLUFF
According to David Sklanksy and Mason Malmuth in their book Hold 'Em Poker for Advanced Players, you need to check three key boxes before you induce a bluff. Make sure you're only facing a small number of opponents (preferably one). Make sure you're facing an aggressive player, who is capable of bluffing but also of folding
if you bet. 'And the situation must be such that giving a free card to your opponent
is not dangerous if their hand is worse than yours.'
8. SLOW DOWN AT THE SLOTS
Playing the slot machines? Then do not rush it, warns gambling expert Bill Burton in the book 1000 Best Casino Gambling Secrets. 'There are no prizes for the player hitting the spin button the fastest. You will lose less money if you play more slowly.'
9. UNDERSTAND THE MACHINES
Modern, electronic slot machines contain programmes known as random number generators (RNGs), which select a random series of numbers to determine the symbols on the slot reels. In Casino Conquest, Frank Scoblete writes: 'The reels have nothing to do with whether you win or lose. They merely tell you whether you won or lost.' Jiggling the handle or changing how you press the buttons won't make any difference to the outcome.
10. WIN MONEY, NOT HANDS
Poker – or any other card game for that matter – is not about winning hands.
As physicist and poker expert Sam Braids points out in The Intelligent Guide to
Texas Hold 'Em Poker: 'Over time, money is accumulated by the players who make the best decisions.'