Gaming | 21 Feb 2018 | By Mark Van Dijk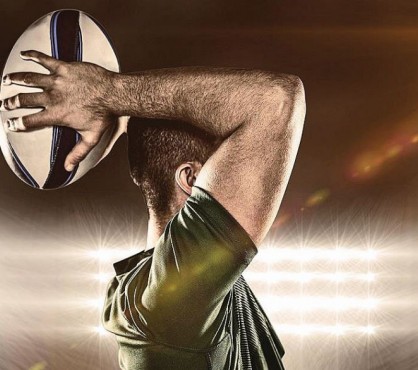 With Sun International's online sports betting website, Sunbet, your next big win could be just a few clicks away.
What is Sunbet?
<a href="https://www.sunbet.co.za/">Sunbet</a> is a secure sports betting website that makes it easy for sports fans to place bets in a safe, convenient environment. Sunbet verifies your age, address and identity before giving you access to the online betting facilities. You'll be asked up front to set a daily limit for each credit card you load, and – to facilitate responsible gaming – Sunbet won't allow you to deposit more than that amount in a single day. Sunbet uses a system of fi xed odds betting, which lets punters know exactly how much they stand to win by making them aware of the odds at the time the bet is placed. You place bets and withdraw winnings online.
Sunbet's secure platform also lets you manage your profile online. You can add or remove bank accounts and credit cards, draw statements and view your betting history from the comfort of your home.
News, money, shopping, messaging … Everything you do today is available online. So why should sports entertainment be any different?
Sports betting is currently the only form of online gambling that is permitted and regulated in South Africa. It's already huge – and growing by the day, with South Africa's overall sports betting market increasing by almost 20% per year, according to research by PWC.
Sun International's online sports betting website, Sunbet, has also enjoyed double-digit year-on-year growth on turnover since it was launched in 2013.
'We've enjoyed great growth over the past couple of years, and we've had some big winners,' says Jonathan Kahn, Sun International's General Manager: Sports Betting. 'We're expecting another very good year in 2018, with it being the Soccer World Cup.'
HOW TO BET
<a href="https://www.sunbet.co.za/">Sunbet</a> allows you to bet on any sport, from soccer, cricket and rugby to tennis, golf and horse racing. Access the Sunbet website – www.sunbet.co.za – using a secure username and password; select your sport, the tournament and game; check the betting odds, enter your stake (the amount you're betting) and place a bet. It's a simple e-commerce process, where deposits into your account can be done by credit card or EFT.
HOW LIVE IN-PLAY WORKS
Jonathan Kahn, Sun International's General Manager: Sports Betting, explains: 'It's all about convenience. You can access Sunbet on your mobile phone or tablet, so you can place a bet from the comfort of your own home, the sports bar, or wherever you may be watching the game. You don't have to travel to a shop to take a bet.' Live In-Play does exactly as the name suggests: it allows you to bet on the game, during the game. So if South Africa are playing England in a limited overs cricket match, for example, you can place a bet on whose wicket will be next to fall, on whether the batting team – or an individual batsman – will reach a particular score, and so on.
DID YOU KNOW?
Sun International's online sports betting website, Sunbet, has enjoyed double-digit yearon-year growth on turnover since it was launched in 2013.
WHEN TO BET
You can place a bet any time. Chances are, there's a cricket Test match or a Major League Baseball game on the go as you're reading this. Of course, most of the action tends to happen around the big events. 'Our numbers go through the roof during the Soccer World Cup,' says Jonathan. 'When a World Cup comes around, people who aren't regular or frequent punters will suddenly wake up and want to put, say, R100 on Germany to win the tournament.' Jonathan says the Soccer World Cup is 'the biggest event for bookmakers', with Sunbet experiencing record levels of interest. 'The volumes, the number of bets, the stakes ... it's phenomenal!' he says. 'Last year's Euro 2016 soccer championship was also massive, and the England's Premier League is always huge,' says Jonathan. 'Our other big events are the Durban July, the Sun Met, Super Rugby…Cricket is also still massive, and it's very popular with Live In-Play betting.'
SCORE POINTS
Sunbet is linked to Sun International's Sun MVG rewards programme. 'You can earn Sun MVG points when betting online with Sunbet,' says Jonathan. 'Just link your Sun MVG card to your Sunbet online account, where you can redeem your points for gaming or leisure.'
BET NOW
Register now at www.sunbet.co.za. The support desk,open every day from 6:30am – 11pm, assists Sunbet users via live chat, telephone and email.
'WE'RE EXPECTING ANOTHER VERY GOOD YEAR IN 2018, WITH IT BEING THE SOCCER WORLD CUP. '
34
The number of sports you can bet on at Sunbet – from volleyball to Aussie rules football.
REASONS TO KEEP WATCHING
Sunbet adds a whole new element to the game, far beyond betting on which team will win or lose. Even if the result of the game is a foregone conclusion, Live In-Play gives you plenty of reasons to keep watching. 'A good example would be if Manchester United is 1-0 down against Liverpool at half-time, and you think they can come back to win 2-1,' Jonathan says. 'Before Live In-Play, you wouldn't have been able to take that bet, because the market would have been suspended at kick-off. But now you can, and a lot of the more savvy punters don't actually bet pre-game. They'll wait for Live In-Play, because they want to get a feel for the game first,' he adds.
CATCH THE FORM
If there's a rugby match at Loftus Versfeld and it has rained, there could be more handling errors, resulting in a low-scoring game – which means you can bet low on the total points. By waiting for Live In-Play you'll also get to see who's on form and who's not. Jonathan says all bookmakers apply a slight delay to Live In-Play bets. 'When you place your bet, there will be a very brief interval before it's processed,' he says. 'So if it's a scoring play – if the guys are right on the try line – we will suspend betting, briefl y, until that try is – or isn't scored.'
GAUTENG IS THE MOST POPULAR PROVINCE FOR SPORTS BETTING, ACCOUNTING FOR 54% OF THE SOUTH AFRICAN MARKET IN 2015.
Source: PWC
R4,449,000,000
TOTAL VALUE OF SPORTS BETTING IN SOUTH AFRICA IN 2015. THAT'S PREDICTED TO GROW TO ALMOST R7,4-BILLION BY 2020.
Source: PWC
Sunbet Pty Ltd (registration number 2008/014410/07) trading as Sunbet is licensed by the Western Cape Gambling and Racing Board. No persons under the age of 18 are permitted to gamble. Winners know when to stop. National Gambling Responsible Gambling Programme 0800 006 008.