15 Oct 2014 | By Sun International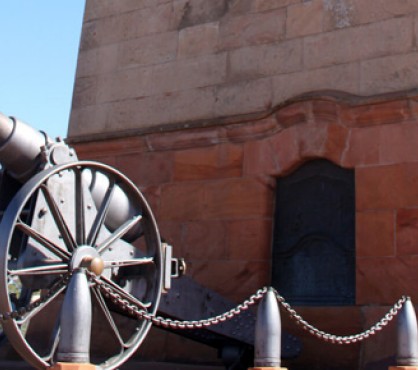 The History of Heroes In Kimberley
Kimberley in the Northern Cape is not just the home of diamonds and minerals in South Africa. While the quiet town is steeped in heritage and history, the nightlife comes alive with gaming and entertainment at establishments like the Flamingo Casino. With nearly 300 slot machines, 11 table games and a Salon Privè named after the unforgettable Barney Barnato, the Flamingo Casino will provide you with hours of uninterrupted gaming fun in a glitzy yet comfortable environment.
But it's not just gaming fun that brings people to the quiet town of Kimberley. Perhaps the best way to discover this quiet town is to spend your days exploring.
With a wealth of heritage sights, museums and interesting landmarks dotted throughout the town, Kimberley's dazzling history of diamonds, coupled with the crucial role the town played in South Africa's history will keep you enamoured and keen to explore. Many of the Kimberley tourist attractions highlight South Africa's history or pay homage to heroes from the past.
The Honoured Dead Memorial is found at the meeting point of 5 roads in Kimberley. Unveiled in November 1904, the memorial was built in honour of soldiers who died defending Kimberley during the 124-day Siege of Kimberley, which took place during the Second Anglo-Boer War (1899-1902). Not just a memorial, it also serves as a tomb for 27 soldiers who fell during the siege.
Commissioned by Cecil John Rhodes, the Honoured Dead Memorial also features an inscription penned by Rudyard Kipling, and a number of dedication plaques. Constructed of sandstone, that was quarried in the Matopo Hills in Zimbabwe; the Honoured Dead Memorial has stood proud for more than 100 years, even though it has fallen prey to vandals in the past. As a provincial heritage site, the memorial stands out as a shining reminder of those who lost their life in battle.
As a town, Kimberley played an important role in South Africa's economic and industrial development and today serves as a bright reminder of our intricate and important heritage.