Lifestyle | 01 Aug 2013 | By Sun International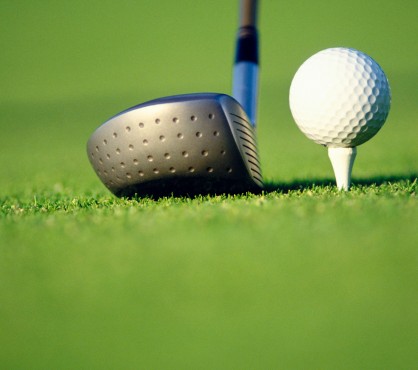 Flamingo Golf Club History
​History is definitely your caddie at Kimberley Golf Club.
Opened only five years after the very first golf club in South Africa (the Cape Golf Club in 1885), the 18-hole Kimberley Golf Club has witnessed some of the most significant moments in South African golf history, and its fairways have been walked by some equally significant golfers.
In fact, the Kimberley Golf Club played its part in the growth of South African golf. It was in 1892 that a national amateur championship was first held at the Kimberley Golf Club. By 1903 it was decided that there were enough avid golfers in South Africa to merit the holding of a South African Open strictly for the professionals.
In 1913, the South African Open was played on gravel greens at the Kimberley Golf Club. A year later, the South African Golf Union decreed that all future South African Opens would only be played on golf courses with 18 grass greens.
That same year, Jimmy Prentice became the first amateur to win the South African Open at Kimberley Golf Club.
And in 1949, Kimberley hosted the first South African Non-European Open Championship, which was won by R Ditsebe.
Cecil John Rhodes was one of the early members of the Kimberley Golf Club, and one of its greatest benefactors.
And a young Scottish soldier by the name of Freddie Tait enjoyed a few rounds here while he was stationed in South Africa during the Anglo-Boer War. Unfortunately he was one of the many casualties of the war, but Lieutenant Frederick Guthrie Tait (Freddie Tait) would go on to become immortalised in South African golf.
Tait was one of Scotland's most popular golfers, winning the British Amateur in 1896 and 1898, and finishing third in the Open Championship in 1896 and 1897. He was also the leading amateur in the Open Championship on six occasions.
In honour of Tait, the South African Golf Association (SAGA) has a trophy – the Freddie Tait Cup – that is awarded annually to the leading amateur after 72 holes in the South African Open Championship. There is also a Freddie Tait museum at the golf club.
Kimberley Golf Club witnessed another seminal moment in South African golf when Ernie Els won his first professional tournament here in the 1990 Spoornet SA Classic.
For a drive down memory lane and a truly authentic South African golf experience, the Kimberley Golf Club is a tee-off time not to be missed.