Business | 25 Sep 2015 | By Sun International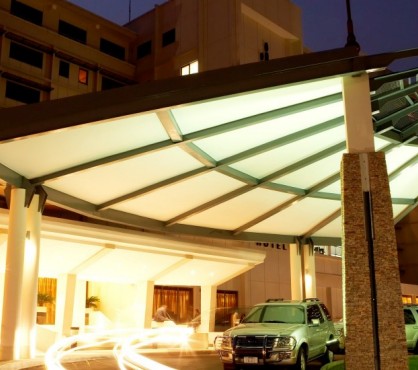 Tips on doing business in Nigeria
With its rich reserves of oil, densely populated capital and booming economy, Nigeria is the powerhouse of Africa. The bustling metropolitan city of Lagos is a hive of activity, attracting thousands of tourists, business people, and corporate travellers daily.
If you find yourself in the hustle and bustle of Lagos doing business in Nigeria, expect to encounter some cultural differences during business interactions.
Here are our etiquette tips on doing business in Nigeria:
Keep in mind there are cultural expectations when you go into a meeting. So be sure to remain flexible and adaptable in each situation.
When meeting someone for the first time, offer a handshake. If they are older than you, it is considered polite to avoid direct eye contact.
Respect for your Nigerian counterparts can best be demonstrated in taking your time in greeting the other person – enquire about their health and well-being. Refer to them by their titles and surname until they encourage a first-name basis.
Maintain the same level of formality as your Nigerian counterpart - follow his or her cue if they choose to increase the level of informality during your interaction.
Take the time to get to know your business contacts personally. In so doing, you will increase the level of trust which will have a positive effect on any business transaction you enter into.
Send a copy of your agenda to your contacts before the meeting takes place – it will allow them time to prepare.
Understand that business operates on a much more fluid concept of time than you may be used to – be prepared to lengthen your stay in order to build relations and close deals.
Stick to the facts of your presentation – a deal that sounds too good to be true may well be turned down.
Bargaining is an accepted and common trait in Nigeria – be willing to negotiate when it comes to the finer details of an agreement.
Despite Western practice, business meetings in Nigeria are not private affairs. Be prepared for interruptions from colleagues, family or friends.
When doing business in Nigeria, book your your accommodation at the Federal Palace. This 5-star business hotel in Lagos is not only a peaceful haven from the hubbub of the city, but also provides the perfect facilities to suit your business needs, including a selection of conference facilities and meeting rooms, Wi-Fi, access to the Business Centre, 24-hour room service, on-site banking, and ATM and foreign exchange facilities.
Be sure to take some time off too!
If you are staying at the iconic Federal Palace while doing business in Nigeria, make sure to spend some time sightseeing in Lagos. As an added bonus, you'll also get access to the Pool Club, where you can rub shoulders with Nigeria's elite. Invite your business contacts to a lunch at Ancestor's Spirits and Wine bar where you can also enjoy some light entertainment after a meeting or try a culinary adventure, ranging from African dishes to Asian infusions, at Explorer's Restaurant.
Whatever the nature of your work, the Federal Palace is the premium destination to stay at while doing business in Nigeria. And if you're still unsure of business etiquette in Africa's Powerhouse, chat to our concierge for more information.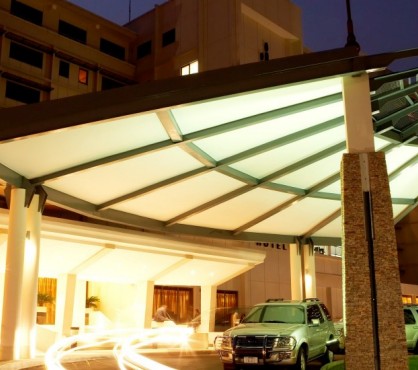 If you are a corporate traveller in Lagos, Nigeria, make sure to book your stay at The Federal Palace, for 5-star accommodation and premium business facilities.
Whatever your business needs are while staying at The Federal Palace, we can cater to conferencing needs while our Business Centre will take care of any secretarial requirements.