Experience the ultimate excitement and entertainment at your favourite Sun FanFare property during the Rugby fever. Make Sun International your home grounds for viewing every minute of every thrill, spill, and all the live rugby action! Join us in passionately supporting the South African Rugby team, as we cheer on the Bokke, with massive screens, great entertainment, and delicious food and drinks offers at your favourite Sun International property.
Fall in love with every moment of the live action as you Immerse yourself in every scrum, try, and unforgettable memories while we take care of the rest. So, whether you're screaming at the officials or singing the national anthem, we've created the perfect vibe and setting for a spirited atmosphere to fuel our boys in Green and Gold to success!
Don't miss out on this electrifying experience! Bring the Gees to your nearest Sun International property and be part of South African rugby history. Get ready, because we will, we will, Bok you!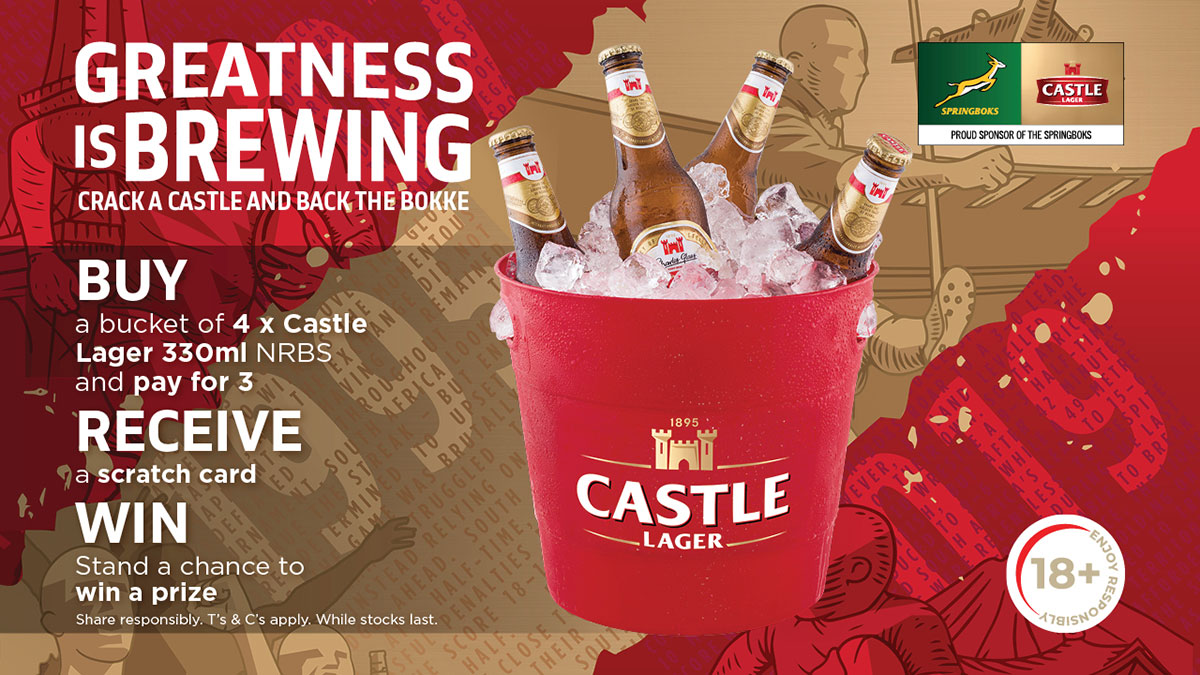 Get this promotion at: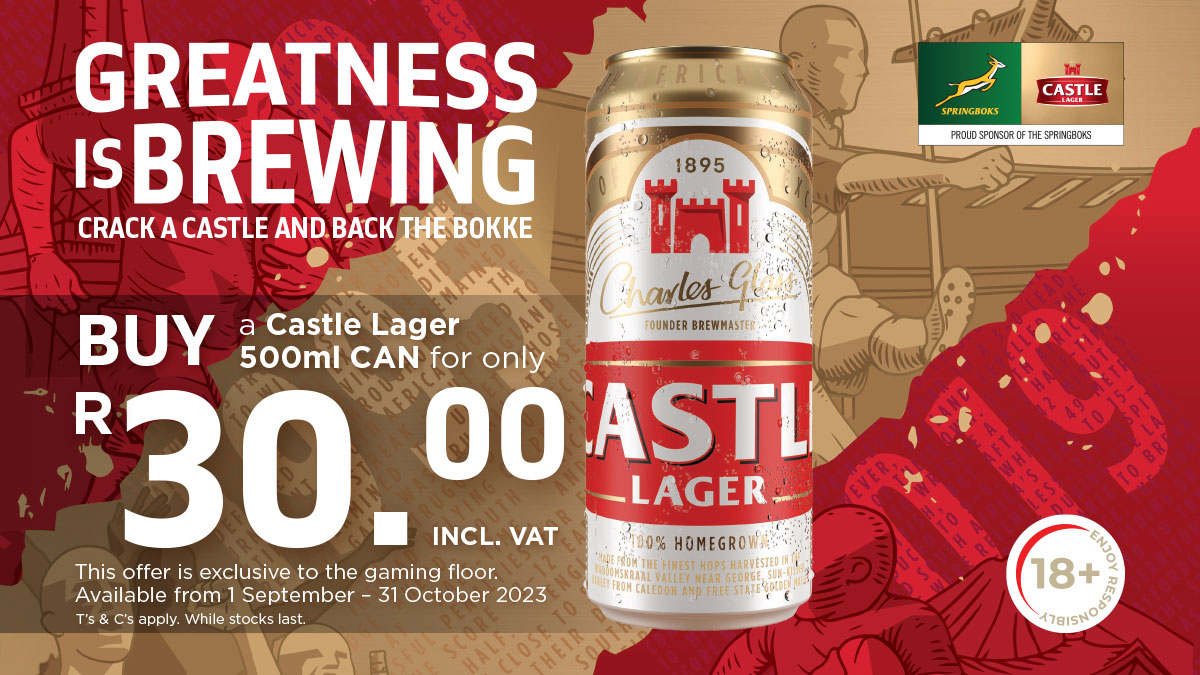 Get this promotion at:






South Africa
Pool Fixtures
Sunday 10 September
South Africa vs Scotland
---
Sunday 17 September
South Africa vs Romania
---
Saturday 23 September
South Africa vs Ireland
---
Sunday 1 October
South Africa vs Tonga
Quarter-Finals
Saturday 14 October
Quarter-Final 2
(Winner Pool B vs Runner-Up Pool A)
---
Sunday 15 October
Quarter-Final 4
(Winner Pool A vs Runner-Up Pool B)
Semi-Finals
Friday 20 October
Semi-Final 1 (Winner of QF1 vs Winner of QF2)
---
Saturday 21 October
Semi-Final 2 (Winner of QF4 vs Winner of QF4)
Final
Saturday 28 October
Winner of SF1 vs Winner of SF2