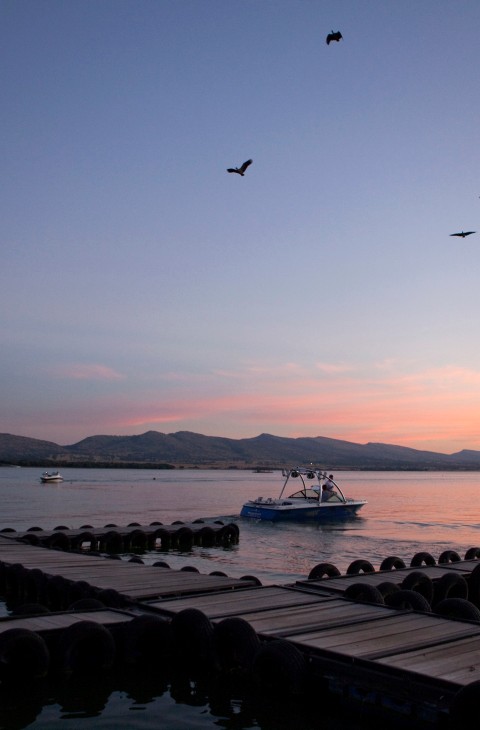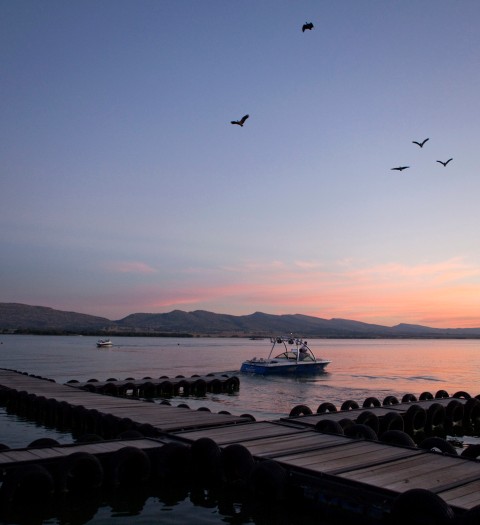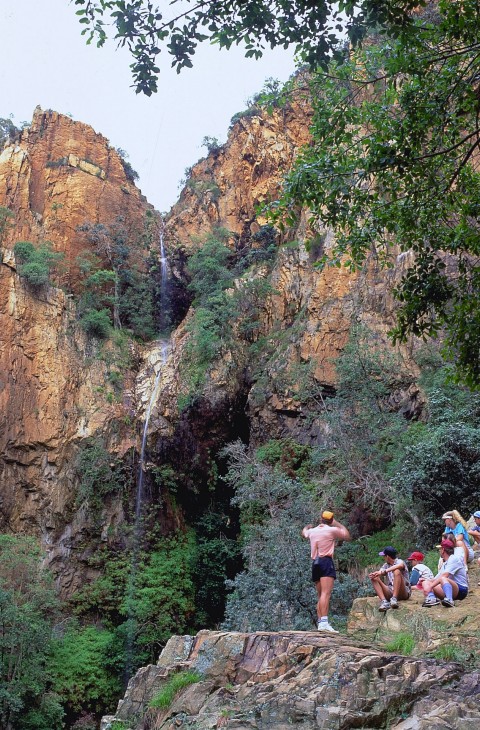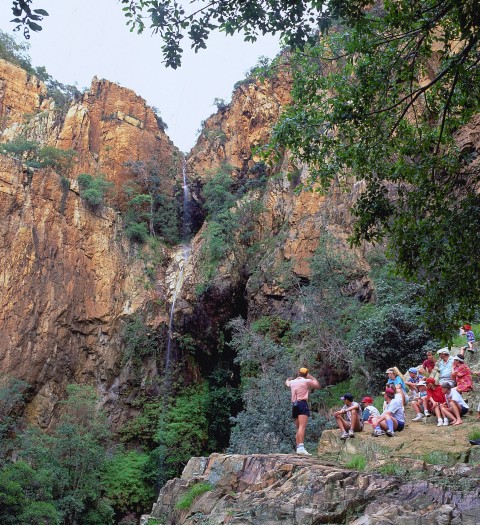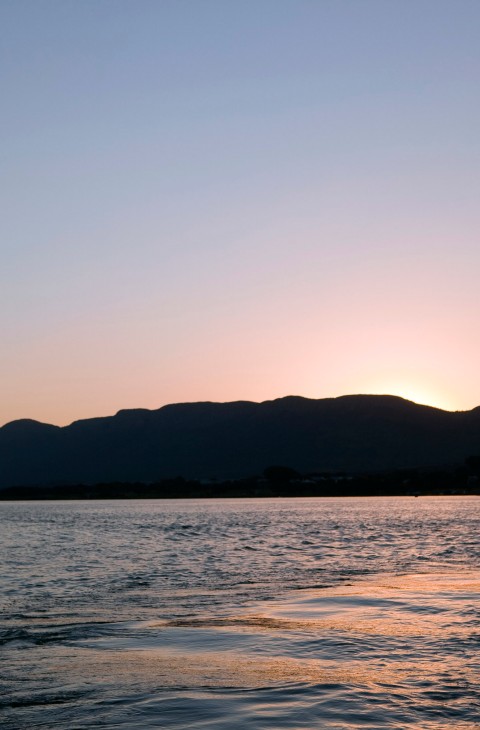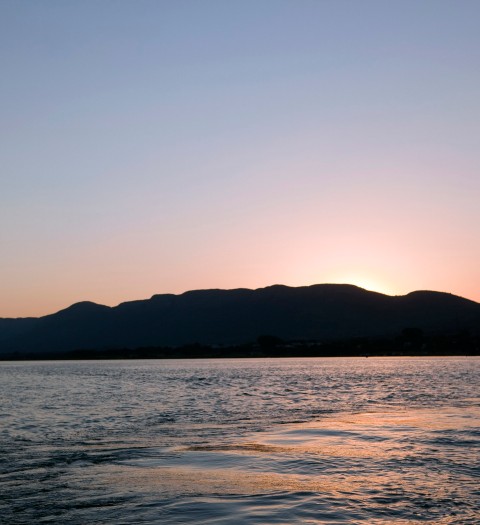 Tourist Attractions and Things to Do in North West
Looking for things to do in the North West? South Africa's expansive North West Province serves up breathtaking scenes of rolling fields and African bushveld, as well as a massive selection of things to do for those with an adventurous spirit. Perhaps most famous for being home to Sun City Resort, the North West Province also offers premier wildlife destinations, including the Pilanesberg Game Reserve. Things to do in the North West include seeing the Big 5, visiting World Heritage Sites, and enjoying sporting and adventure activities.
Between the breath-taking natural attractions of the Hartbeespoort Dam, Magaliesberg Mountain range and The Cradle of Humankind, Sun City Resort is undoubtedly the biggest of the tourist attractions in North West. Visitors flock here to experience this fantastical resort with its towering spires and crashing waves in the middle of the bushveld. Sun City never sleeps, bustling with an endless variety of entertainment and things to do, from sunbathing, partying and fine dining, to archery, zip-sliding and safaris. Whether you're on a golf tour, family holiday or romantic getaway, there are hundreds of things to do in the North West at Sun City.
Stay at the Sun City Cabanas Hotel for affordable accommodation that is laidback and family-friendly. If you prefer a more central location, the 4-star Sun City Hotel and Casino is conveniently positioned for all dining, gaming and adventure activities. For sophisticated 5-star accommodation, the Cascades Hotel has its own private beach. Of course, for the ultimate in Sun City accommodation, nothing beats a stay at The Palace of the Lost City, which rightly deserves its status as one of the Leading Hotels of the World and the most opulent of tourist attractions in North West.
No matter where you stay at the Sun City Resort, you're spoiled for choice when it comes to things to do in the North West.
Top activities at Sun City
Here's our list of top activities at Sun City
Golf enthusiasts have not one, but two world-class golf courses to choose from at Sun City Resort. The Gary Player Golf Course, designed by none other than the legendary Gary Player, is an 18-hole, walking-only championship course that is regularly ranked as one of the leading golf courses in South Africa. The Lost City Golf Course offers an 18-hole, desert-style course that includes a water hazard at Hole 13 that is home to over 30 live Nile crocodiles. Both are popular tourist attractions in North West.
Thrill-seekers can get their kicks from a wide choice of adventure activities at the Mankwe Gametrackers Outdoor Adventure Centre, from 4x4 quad biking to clay pigeon shooting and archery. Here you can also book a sunrise hot air balloon safari over the Pilanesberg Game Reserve.
Water sports enthusiasts have an incredible selection of activities to choose from at Waterworld, including parasailing, jet skiing, wakeboarding and tube rides.
Family-friendly Sun City offers an unbeatable selection of kids' entertainment and activities, from up-close and educational animal encounters at Animal World to digging for treasure at Finders Keepers. Little gamers will enjoy the huge variety of arcade games at the Entertainment Centre, while budding archaeologists will love exploring The Maze, the largest of its kind in the Southern Hemisphere. Add on crocodile encounters at Kwena Gardens, mini golf, and a railroad adventure on the Stimela Train, and you have a family holiday destination that'll make memories to last a lifetime.
A destination in its own right, Sun City's Valley of Waves will guarantee hours of beach fun. The main attraction at the Valley of Waves, the Roaring Lagoon, generates waves of up to almost 2 metres every 90 seconds. The famous Temple of Courage promises an exhilarating adrenaline rush, while the Lazy River offers a gentle, continuous tube ride around an island. Don't miss the Spider Web Sway Bridge, where you can discover hidden cave waterfalls and rare plant varieties. 
Wildlife lovers can discover the Big 5 on a safari tour at the malaria-free Pilanesberg Game Reserve, one of the top things to do in the North West. Enjoy the comfort of a game-viewing vehicle on daily game drives, or explore the park on foot or by horseback with a game ranger. For that once-in-a-lifetime experience, soar above the open savannah in a hot air balloon.
With a massive selection of slots and tables, the Sun City Casino has your game. With around-the-clock casino promotions, it's no surprise that the Sun City Casino is South Africa's most famous casino experience.
Enjoy excellent dining options at a number of fantastic restaurants. No matter what culinary dishes and delicacies you crave, you'll be spoiled for choice with the long list of Sun City restaurants and bars available to all guests. Luma has a specialised whiskey and cocktail menu, making it a great place to go for sundowners. Crystal Court is famous for its breakfast buffets, while Plume at The Palace of the Lost City offers a formal dining experience and a fusion menu of French and African cuisine.
While there are over a hundred activities at Sun City Resort, if you're itching to get out there and explore all the things to do in the North West province, there's plenty to discover.
Tourist attractions in North West
Here are some of the tourist attractions in North West, near Sun City.
Visit the North West province's two UNESCO World Heritage sites. The Vredefort Dome is the world's largest meteor-impact crater, while the Taung hominid fossil site is part of the Cradle of Humankind World Heritage Site.
Mafikeng, North West's capital, is famous for the 1899 Siege of Mafikeng during the Anglo-Boer War, and is also associated with the Boy Scout movement. Be sure to visit the Mafikeng Museum, Kanon Kopje and the Barolong Boora Tshidi Kgotla for some historical insight.
One of the most well-known tourist attractions in North West, the Magaliesberg mountain range with its deep ravines and waterfalls is a paradise for climbers and hikers.
For views over the Hartebeespoort Dam, catch the cableway up the Magaliesberg cliffs and enjoy a number of North West adventure activities, including abseiling and a canopy trail.
For a taste of traditional South African culture, visit the Lesedi cultural village, which features five traditional dwellings from South Africa's diverse population: Pedi, Zulu, Xhosa, Basotho and Ndebele.
If your adventure tastes lean towards underground exploration, Wondergat is an extensive underwater cave network where many divers have honed their skills.
Sun International North West Hotels and Casinos