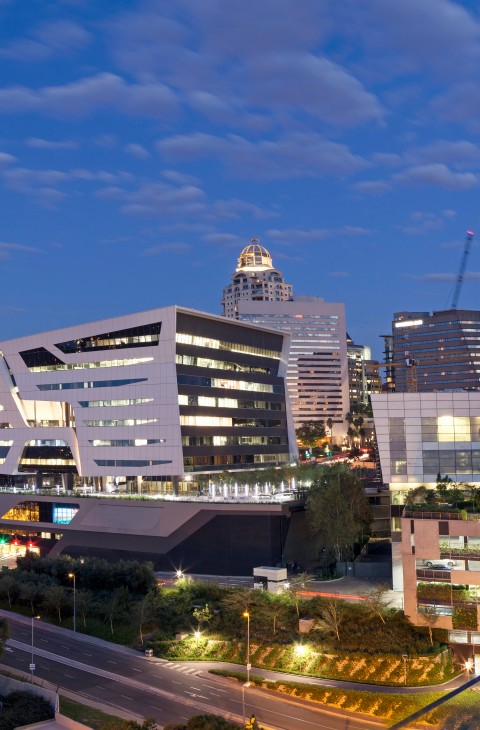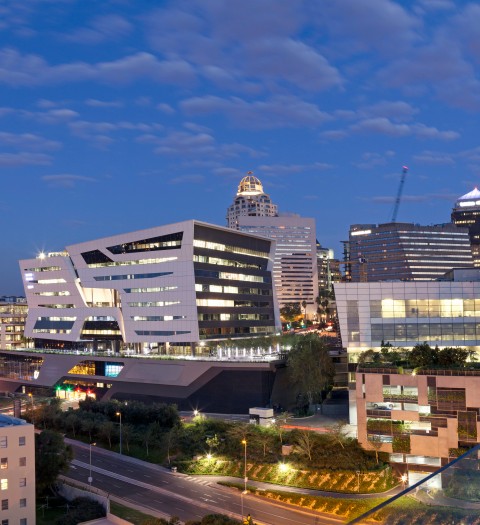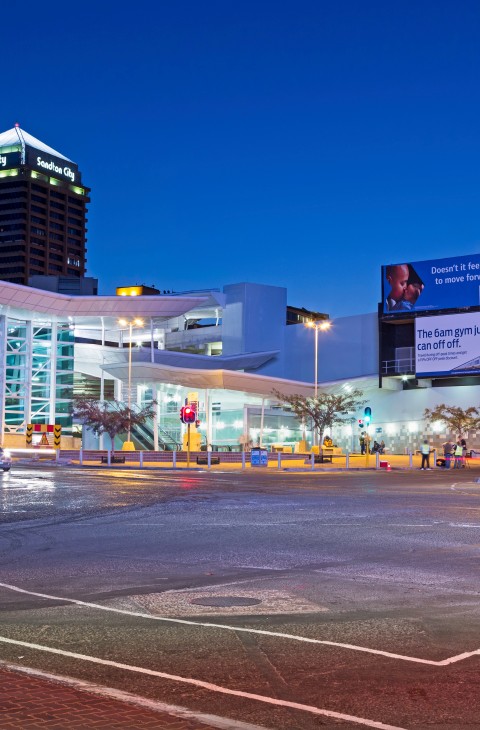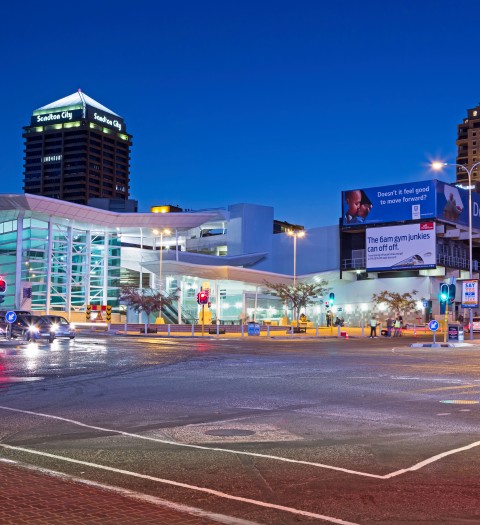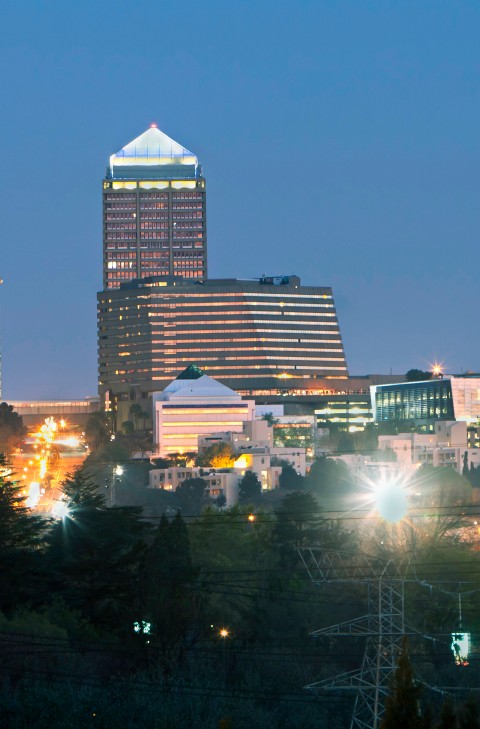 Explore Sandton Johannesburg
With its glass-clad skyscrapers and bustling sidewalks, Sandton is regarded as the commercial epicentre of Gauteng. It is also home to the Johannesburg Stock Exchange and a bevvy of banks and financial institutions that have become the markers for economic prosperity and expansion in South Africa.
But beyond its corporate façade, Sandton is a thriving metropolis offering its visitors a diverse selection of creative, cultural and retail experiences – many of which can be accessed at Nelson Mandela Square and Sandton City Shopping Centre. Just a short walk from the Sandton Gautrain, Sandton City offers a cosmopolitan selection of high-end clothing, jewellery and designer stores flanked by a cacophony of cafés and restaurants offering everything from popular local fare to international cuisine.
Did you know? Sandton Square was renamed Nelson Mandela Square on its 10th-year anniversary, and a bronze statue of the former late statesman was erected to mark the special occasion.
To keep up with the influx of visitors and tourists, Sandton is sprawling with luxury hotels that cater to a wide range of interests and needs. From the DaVinci to The Michelangelo, these hotels not only form part of Sandton's iconic skyline but they have also come to symbolise the wealth and prestige of South Africa's fastest-growing suburb.
Boasting stylish four-star accommodation, a fully equipped gym and spa, two restaurants and a location to be rivalled, The Maslow Sandton is one of many Sandton hotels that cater to both corporate and leisure clientele. It is also one of the only hotels in Johannesburg that provides eco-friendly conferencing solutions and a reliable shuttle service to and from the Sandton Gautrain. Learn more about this premium Sandton accommodation here.
Did you know? Standing 234 metres above the ground, The Leonardo (currently under construction in Maude Street, Sandton) will officially become the tallest building in Africa. The building will house 200 apartments, 11 floors of commercial office space and a three-floor penthouse suite.
Top Reasons to Visit Sandton
Considered to be the 'Manhattan of Africa', Sandton is a vibrant suburb where South Africa's elite come to work and play. In a nutshell, it offers:  
A choice of luxury hotel accommodation.
Convenient access to O.R. Tambo International Airport via the Sandton Gautrain.
An unlimited selection of cultural, theatrical and artistic activities.
A plethora of shopping with access to the best international brands and stores.
A bouquet of world-class restaurants and dining experiences.
Sun International Sandton Hotels