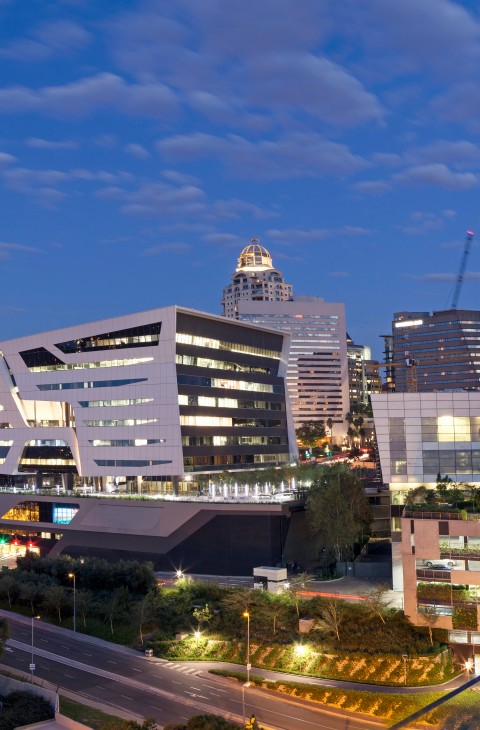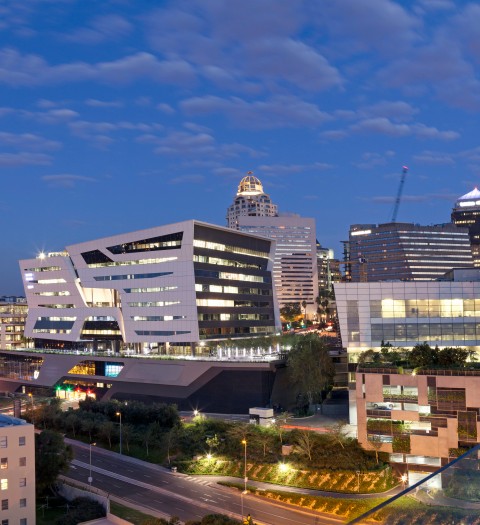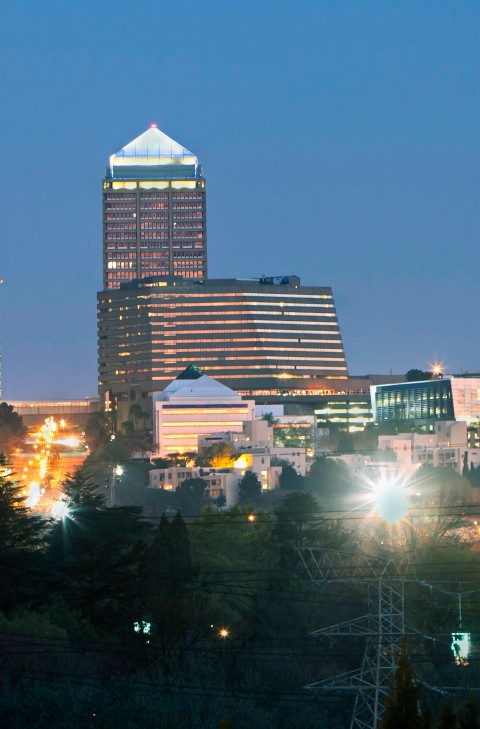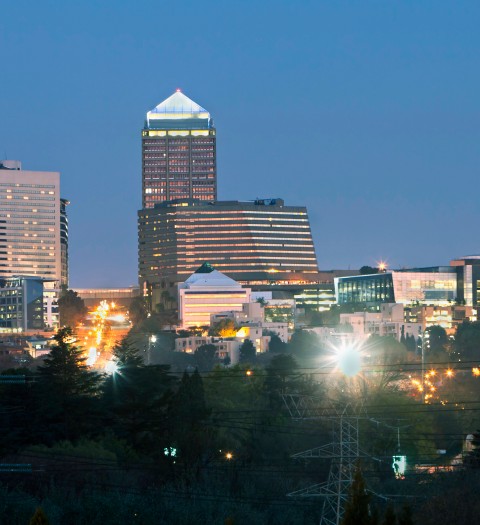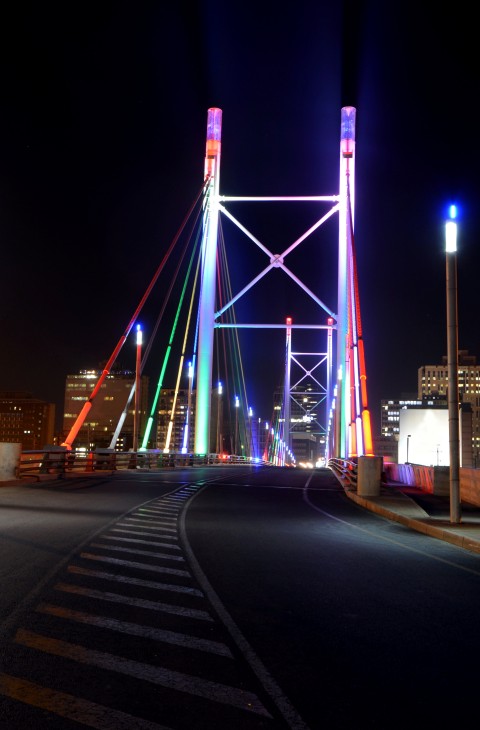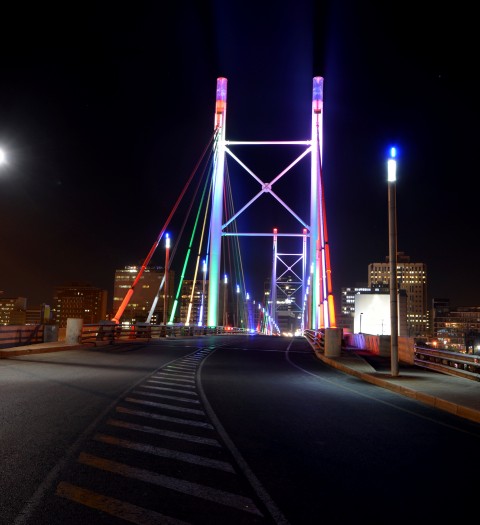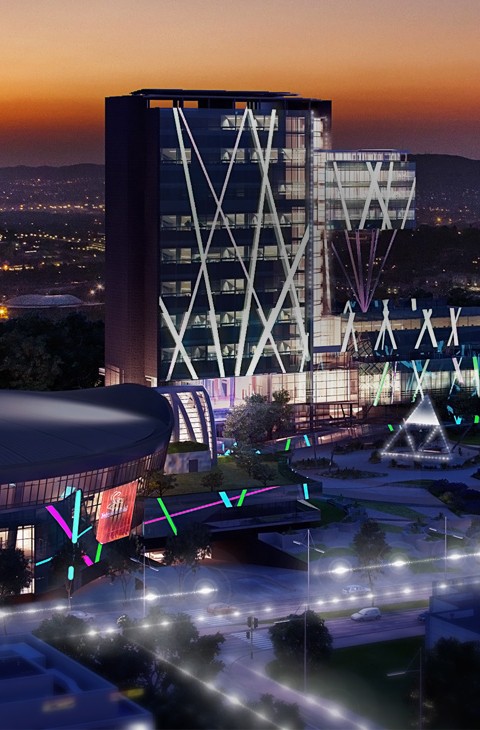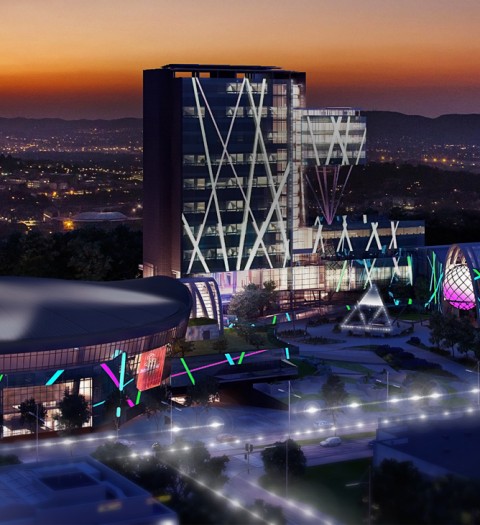 Things to do and Where to Stay in Gauteng
When looking for things to do in Gauteng, don't be fooled by its small size. Despite being the smallest province in South Africa, Gauteng is the most populous province in the country, a cocktail of urban adventure and entrepreneurial spirit. A better question is: where to stay in Gauteng?
Sun International has three destinations within the borders of Gauteng. There's The Maslow hotel in Sandton, Carnival City in the east of Jo'burg, and in Pretoria is the exciting Time Square casino– all top places to go in Gauteng.
Discover Gauteng
Interesting that Gauteng's heritage finds its source below the earth; the province's dynamic history is one of gold mining and the discovery of ancient fossils. A tourist-friendly destination with amazing weather, visitors are invited to explore a host of historic and cultural places to go in Gauteng.
Top things to do in Gauteng
Cradle of Humankind Tracing back the origin and evolution of humankind, a visit to UNESCO World Heritage Site, the Cradle of Humankind, reveals that a trip to Gauteng is, in fact, a homecoming for all travellers. The world's richest hominin site, this 53 000 hectare area contains approximately 40% of the world's human ancestor fossils. It takes less than an hour-and-a-half to drive to the Cradle of Humankind from all three Sun International's Gauteng properties.
Apartheid Museum Open every day from 09h00 to 17h00, the Apartheid Museum is an important visit on any trip to Gauteng. Opened in 2001, the Apartheid Museum is the first museum of its kind to document the rise and fall of Apartheid. Only 30 minutes' drive away from The Maslow and Carnival City, a visit to the Apartheid Museum is one of the most essential things to do in Gauteng for those keen to understand the history of apartheid South Africa.
Soweto You can't say that you've been to Gauteng if you haven't been to Soweto. Unmistakably vibrant, culturally rich and steeped in history, Soweto might be on the periphery of Johannesburg but it is undeniably central to the South African experience. With the sights and sounds of the iconic Vilakazi Street, museums and Regina Mundi, the largest Catholic Church in South Africa, Soweto is one of the most popular places to go in Gauteng and a significant cultural attraction in South Africa. For those with an adventurous spirit, check out Soweto's Orlando Towers, the world's first bungee jump between two cooling towers. Visit the 24/7 Concierge Desk at The Maslow hotel in Sandton to arrange a guided tour of Soweto.
Where to stay in Gauteng?
Discover Sandton
A multifaceted province, Gauteng's capital Johannesburg is known for its vibrant nightlife, non-stop energy and anything-is-possible attitude. At the heart of Johannesburg is Sandton, the affluent financial hub of the city defined by expensive real estate, international brands and money-never-sleeps attitude.
The Maslow guests have access to a complimentary shuttle service to and from the nearby Gautrain Station – handy when you're looking for things to do in Gauteng.
Top things to do in Sandton
Liliesleaf Tucked away in the leafy suburb of Rivonia just outside of Sandton, Liliesleaf was the headquarters of Umkhonto we Sizwe (armed wing of the ANC) in the 1960s. Described as a "place of liberation", Liliesleaf is a significant site in the history of South Africa. During apartheid, a government raid on the farm led to the arrest and ultimate imprisonment of Nelson Mandela and many other political activists. Liliesleaf is the perfect choice for visitors short on time hoping to experience some of Sandton's top tourist attractions. Located less than 8 kilometres away from The Maslow hotel, just outside of Sandton, Liliesleaf is open from 8h30 to 17h00 Monday to Friday.
Sandton City Shopping Mall and Nelson Mandela Square Home to luxury international brands, outdoor cafes and trendy restaurants, a theatre and a library, Sandton City shopping mall and Nelson Mandela Square is one of the top tourist attractions in Johannesburg, and one of the hottest places to go in Gauteng. And remember, a visit to Nelson Mandela Square is incomplete without having your photo taken beneath the 6-metre tall Nelson Mandela bronze statue. With a complimentary shuttle service to and from Sandton City for The Maslow hotel guests, spoil yourself with a shopping spree or experience the best of South African theatre at the Theatre on the Square located on Nelson Mandela Square.
Besides its towering skyscrapers and premium shopping destinations, Sandton is also a great hub for tourists due to its proximity to other interesting areas of Johannesburg including Rosebank, Parkhurst and Braamfontein.
Hunt for authentic African souvenirs at the Rosebank Craft Market situated in the Rosebank Mall complex only a few minutes away from the Rosebank Gautrain Station.
Browse the eclectic shops on Parkhurst's 4th Avenue or enjoy a cappuccino at one of the many outdoor cafes.
Explore Joburg's inner city at the weekly Saturday institution, Neighbourgoods Market in Braamfontein.
Find inspiration at the Johannesburg Art Gallery, the largest art gallery in the sub-continent home to over 9 000 works of art.
Where to stay in Gauteng?
Discover Carnival City
For Carnival City guests who are short on time but long for a taste of things to do in Gauteng near Carnival City, discover our list of the top things to do near Carnival City:
Eastgate Shopping Centre Easily accessible from the highway, Eastgate Shopping Centre is only a 30-minute drive away from Carnival City. Home to over 280 shops and close to the O.R. Tambo International Airport, this is a great shopping centre for last minute purchases before or after catching your flight.
Benoni Lake Country Club & Golf Course Golfing enthusiasts this is for you, Benoni Lake Country Club & Golf Course is less than 12kms away from Carnival City and only a ten-minute drive away from O.R. Tambo International Airport. The 18-hole 72-par parklands-style golf course challenges golfers of all levels and during spring, summer and autumn the golf course offers after-dark fun with Night Golf.
Marievale Bird Sanctuary A protected area in Gauteng just outside of the small town of Nigel, the sanctuary is home to over 280 bird species and mammals. Open daily to the public, the sanctuary is only a 30-minute drive away from Carnival City so pack a picnic and remember your binoculars.
There are so many things to do and places to go in Gauteng with a multitude of activities and adventures waiting in every corner of this dynamic province. And with Sun International's The Maslow, Carnival City and Time Square Casino, you know where to stay in Gauteng. Our hotels span the key locations of the province and offer visitors the opportunity to experience the multifaceted magic of the province.
Sun International Gauteng Hotels and Casinos