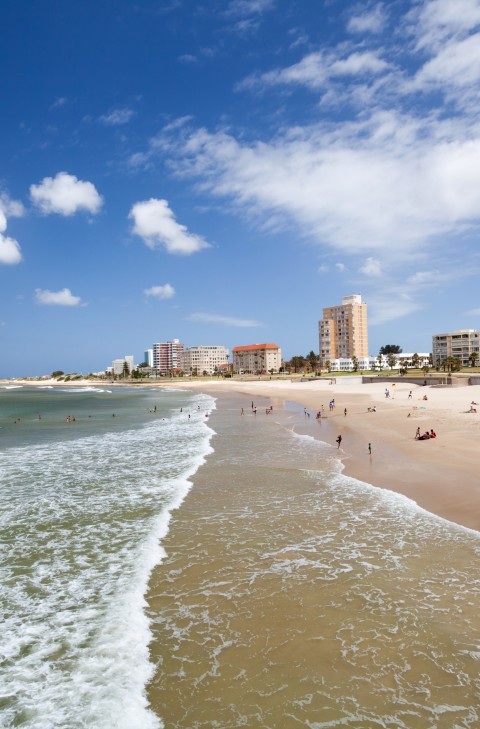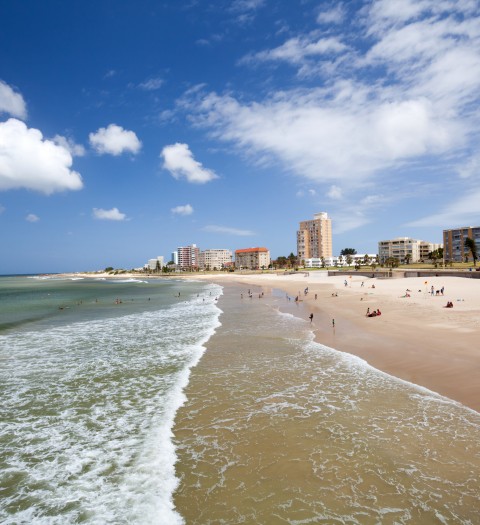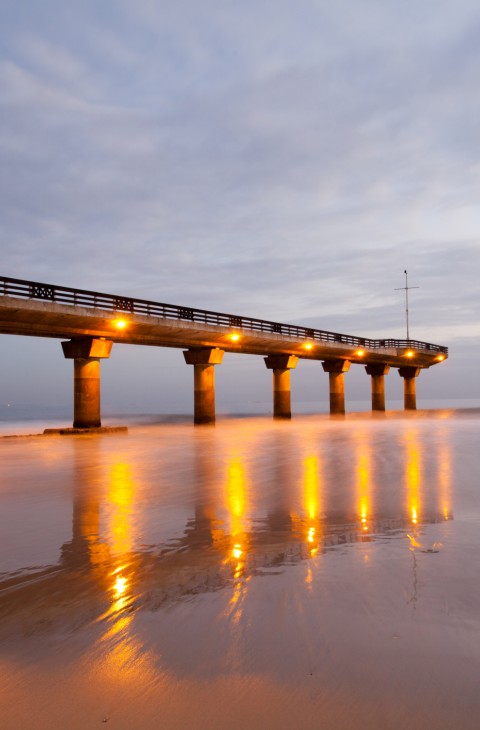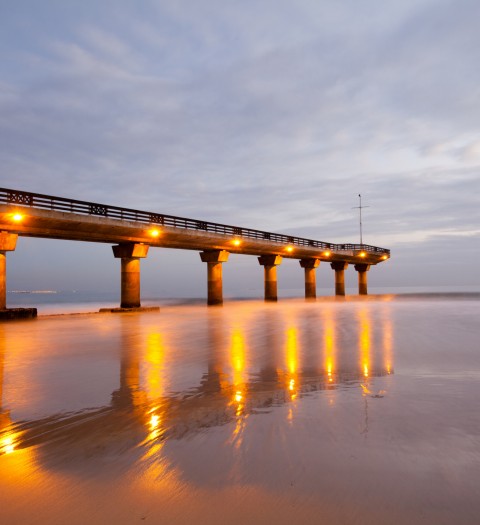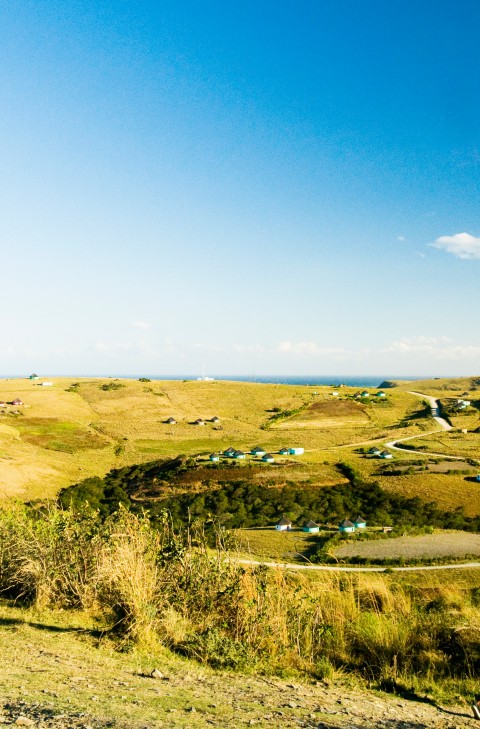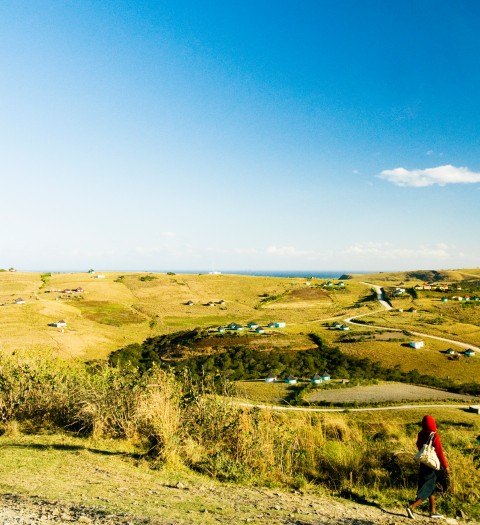 Tourist Attractions in Eastern Cape
Looking for tourist attractions in Port Elizabeth, Port Edward or Port Alfred? South Africa's Eastern Cape province is an untouched wilderness of pristine beaches, virgin bush and ancient forests. From the snow-capped peaks of the Drakensberg Mountains to the lush forests of the Tsitsikamma, the diversity of landscapes in the Eastern Cape is unbeatable.
Explore South Africa's wildest province to discover unique attractions, including the Addo Elephant Park, the dramatic cliffs and beaches of the Wild Coast, and Nelson Mandela's birthplace in the village of Qunu. Tourist attractions in Port Elizabeth include whale watching, surfing, angling and hiking, as well as historical and cultural activities.
If you want to take a walk on the wild side, the abundant attractions of the Eastern Cape will appeal to your adventurous spirit. If you're wondering where to stay in Port Elizabeth, Sun International's three excellent Eastern Cape hotels – Wild Coast Sun and The Boardwalk – will make sure your visit to the province is comfortable.
Discover tourist attractions in Port Elizabeth
The unofficial capital of the Eastern Cape, Port Elizabeth, or the Friendly City as it's known, offers an incredible choice of attractions and activities, from stunning beaches to award-winning wildlife destinations, as well as interesting historical and cultural attractions.
If you are look for where to stay in Port Elizabeth, The Boardwalk Casino and Entertainment World is just minutes away from the Blue Flag awarded Hobie Beach, and provides the perfect launch pad from which to explore the city.
Top things to do in Port Elizabeth
Here are some of our top things to do in Port Elizabeth, near The Boardwalk
Not only popular for its 5-star hotel, The Boardwalk is also a unique entertainment and dining venue. While it's famous for being the only licensed casino in Port Elizabeth, The Boardwalk also offers some of the most popular restaurants in the city, including Kiplings.
Offering a variety of adventurous kids' activities, kids or the young at heart can enjoy go-karting, adventure golf, arcade fun at The Magic Company and ten-pin bowling at The Boardwalk Casino. There is also a supervised crèche.
Port Elizabeth enjoys a favourable climate. That's why a beach day should be at the top of your list of things to do in Port Elizabeth. With a great selection of protected swimming beaches in Port Elizabeth like Kings Beach, Humewood Beach, Hobie Beach and Pollock Beach, you're spoiled for choice. Fishing, surfing, scuba diving, snorkelling and sailing are enjoyed at less-populated spots such as Wildside, Sardinia Bay, Blue Horizon Bay, Bluewater Bay, Beachview and Schoenmakerskop.
History buffs are in for a treat too. Port Elizabeth's historical and cultural attractions include the Red Location Museum, the South African Air Force Museum, the Donkin Reserve, the Nelson Mandela Metropolitan Art Museum, and Prince Alfred's Guard Memorial.
Take a walk through St George's Park, the oldest park in Port Elizabeth, home to the St George's cricket oval and among the oft-overlooked tourist attractions in Port Elizabeth.
Art lovers looking for things to do in Port Elizabeth will love Route 67, a collection of 67 art pieces celebrating the years Nelson Mandela devoted to public life. It is a mix of visual arts, urban design and heritage, showcasing old Victorian churches, the terraced cottages on Donkin Street, and a large metal cut-out of Nelson Mandela.
The nearby Addo Elephant Park is not only home to the Big 5, but you can see the great white shark and southern right whale in the bay waters off the park.
Climb the Campanile that stands sentinel over the Port Elizabeth harbour. Built in 1923 to honour the arrival of 1820 British Settlers, this 52m tower has 204 steps leading to the top, and climbing it is one of the favourite things to do in Port Elizabeth.
Discover the Wild Coast
While there are plenty of things to do in Port Elizabeth, taking a trip up the coast is well worth your while. The Wild Coast, as its name suggests, is an untamed wild strip of Eastern Cape coastline that reaches from the Mtamvuna River in the north to the Great Kei River in the south. Explore the renowned beauty of this area on foot, by 4x4, or horseback, or set sail for fishing expeditions or snorkelling and diving outings.
If you're staying at The Wild Coast Sun Resort and Casino near Port Edward, you've not only got direct access to pristine Wild Coast beaches, but you're conveniently positioned within easy reach of unique Eastern Cape attractions.
Top things to do in Port Edward
Here's our list of top things to do in Port Edward, near The Wild Coast Sun
Take a guided river tour on a double-decker boat at The Wild Coast Sun.
For family fun and kids' entertainment, Wild Waves Water Park offers the best water rides, and the Aloha Village situated inside Wild Coast Sun resort offers bowling and arcade games.
For more relaxing pursuits, you can enjoy a round of golf along the picturesque championship course that flanks the unspoiled beaches of Port Edward, or try your luck at the gaming tables of Wild Coast Sun Casino.
Indulge in some pampering at the Mangwanani African Day Spa, offering luxurious treatment and beauty therapy packages.
Nature lovers can enjoy scenic walks along the nearby Umtamvuna Nature Reserve, varying in duration from an hour or three to a full day hike, surrounded by diverse fauna and flora. Explore the prehistoric fossil beds of the Petrified Forest on the stretch of beach between the Wild Coast Sun and the Mzamba River.
The pristine beaches are a sun-seeker's haven, with abundant opportunities available for various beach and ocean activities, including diving, surfing, swimming or hiking along the coastal reserves. Speak to the concierge to arrange a deep-sea fishing trip, and do your own dolphin and whale watching.
Visit the craft markets in the immediate vicinity of Wild Coast Sun, like the Cow Shed Pottery Market. Take the kids to see the petting zoo at Mac Banana's. Enjoy truly fresh coffee and see where coffee is grown, roasted, blended and packed at Beaver Creek Coffee Farm.
Further afield, Oribi Gorge is just an hour away from Wild Coast Sun. It offers breathtaking waterfall views, zip lining, abseiling and white water rafting.
Whatever it is you're looking for in terms of, where to stay in Port Elizabeth or tourist attractions in Port Elizabeth and the Eastern Cape, Sun International has you covered.
Sun International Eastern Cape Hotels and Casinos