Travel | 12 Dec 2018
Things to do in Hammanskraal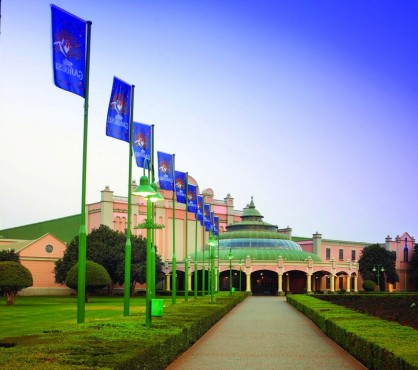 Carousel Casino Exterior
1. Catch a flick
In November 2018, the Carousel and BornStar Cinema officially launched a new cinema experience for locals and visitors to Hammanskraal. With two cinema houses, BornStar gives movie fans a chance to watch the latest blockbusters or reminisce with a golden oldie, ranging from romantic comedies to classic animated movies. The cinema is also a platform for local production houses to showcase their latest work. To find out what's showing, call 073 353 7367 or visit BornStar on Facebook.
2. Playtime at The Magic Company
Remember Pac-Man's satisfying chomp? The Magic Company takes that mesmeric thrill and amplifies it, offering games of every variety, for all ages. As one of only a few venues that
offers entertainment for kids in Hammanskraal, this makes for fantastic family fun in a safe environment, with friendly staff on hand to provide information and service.

3. Go on safari!
Take in the North West in an open-air game drive or on the back of a horse. The Carousel's knowledgeable safari guides provide information about the animal species in the environment and use their understanding of the bush to get the best sightings. What wildlife can you expect to see? Giraffe, kudu, zebra, blue wildebeest, blesbok, bushbuck, impala and over 100 species of birds to name a few...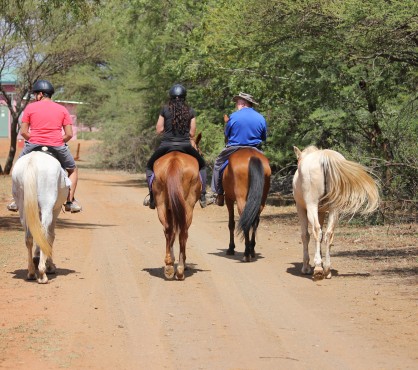 4. Rev those engines!
Petrolheads, this one's for you! Make your Dakar dreams come true at Rallystar. Take a hotseat spin next to a pro rally driver or test your own speed skills before moving over to the passenger seat (if you dare!). The Carousel is the only venue in Africa to offer Rallystar Motorstar sport.

5. Timeout at Shangilia Spa Boutique

The holistic approach to wellness at this boutique spa means that your spa treatment is not simply about relaxation; rather, it's about creating a moment in time that leaves you feeling utterly rejuvenated. Located at Carousel Casino, Shangila Spa in Hammanskraal offers a plethora of beauty treatments and body therapies in a private and serene setting. View the Carousel spa menu here.
6. Smoking Aces Airsoft
Airsoft is all about dodging your opponent while trying to hit your own target with a plastic BB gun. These guns cover a greater distance than other related sports and they're more accurate. It's a fantastic stress release and makes for a great team-building activity.
And that's it. Six of the best things to do in Hammanskraal. While you're trying out some
of these popular North West activities, be sure to book your accommodation at the Carousel Hotel in Hammanskraal which offers 57 tastefully decorated rooms, each furnished with amenities to ensure maximum comfort during your stay. View Carousel Hotel rooms here.
For more fun things to do in North West, follow the Carousel on Facebook and Twitter.