Latest News | 12 May 2020 | By Sun International
A helping hand during the lockdown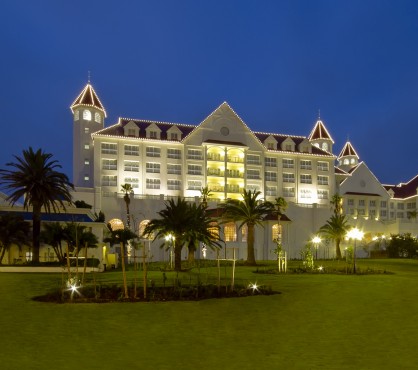 The Boardwalk
The impact of the Covid-19 national lockdown has been far-reaching, and many people are facing unprecedented challenges, especially in underprivileged communities. During this time, The Boardwalk Casino and Entertainment World in Port Elizabeth has been supporting local organisations and government in their efforts to mitigate the pandemic. 
The Boardwalk has been a long-standing benefactor to Healing Minds Centre, a non-profit organisation that runs several programs to assist and uplift the local community and is a haven for many disadvantaged men, women and children of all ages in Walmer, Port Elizabeth. During the national lockdown, the Sun International hotel donated fresh fruits and vegetables valued at R15 000 to the centre.
"We are hoping to make a small difference to the community supported by the [Healing Hands] Centre. We always try to consider what the biggest needs are, and at the moment food shortage is rife. We hope the donation will help alleviate this problem, albeit for a little while during the lockdown period," said Peggy Mokhatla, Boardwalk's Social Equity Manager.
Helping the department of health
This week, The Boardwalk donated hundreds of linen, such as sheets, duvet covers, pillowcases, bath towels, bathroom mats, face cloths and more, to the Eastern Cape Department of Health. The linen will be used at the temporary 4000-bed field hospital being prepared to care for potential Covid-19 patients in Nelson Mandela Bay. "We are trying to assist as much as we can and urge local business and the public to help those in need with any means possible during this time," said Mokhatla.
The Boardwalk team also thanked healthcare workers on the frontlines of the pandemic, and urged the public to practise social distancing, wear masks, and wash or sanitise their hands regularly.
For regular COVID-19 updates from the national department of health, visit sacoronavirus.co.za.