Sun City Conference Venues
In North West
More than just a holiday destination, Sun City Resort is home to some of South Africa's top conference venues and facilities.
A mere 2-hour drive or 40-minute flight from Johannesburg, Sun City Resort is home to some of South Africa's top conference venues and facilities. Offering hosts an abundance of elegant conference venues, meeting rooms, accommodation and entertainment options, Sun City's conference facilities leave you spoilt for choice.
More reasons to choose Sun City conference venues and facilities for your next event:
Venues like the Royal Ballroom and the Superbowl can host large groups of delegates in comfort and style.
Team-building sessions, seminars and private meetings can be hosted in many smaller meeting rooms.
Conference attendees enjoy fantastic post-conference entertainment, with all of Sun City's activities just waiting to be explored.
Weddings can be held in picturesque settings to be found within the Sun City complex.
Thanks to the WiFi found throughout the conference centre, guests can stay connected and stay in touch with the office, no matter where they. Sun City's conference venues offer guests everything they need and more, all situated in one resort.
SUN CITY CONFERENCE OPTIONS
| | |
| --- | --- |
| Meetings | Seminars |
| Functions | Training |
| Exhibitions | Team-building |
Sun City Team Building Activities
| | |
| --- | --- |
| Quad biking | Game drives |
| Archery | Hiking |
| Survivor challenge | Zip slide |
| The Maze of the Lost City | |
Amphitheatre
800 PEOPLE
A versatile outdoor venue, the Amphitheatre can accommodate up to 800 people. With great acoustics and atmospheric gas torches surrounding it.
Royal Observatory Deck
550 PEOPLE
Perfect for a conference banquet, the Observatory Deck treats up to 550 guests to an unforgettable dinner or cocktail party beneath the African sky.
Shebeen
350 PEOPLE
Giving guests a taste of true South African culture and cuisine, the Shebeen can accommodate up to 350 people for a cocktail party.
The Cultural Village
140 PEOPLE
Located near to Sun City's entrance, the Cultural Village's boma can seat 80 people or up to 140 people for a cocktail party.
Valley of Waves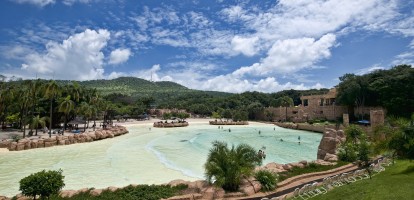 1 000 PEOPLE
Treat your delegates to a fun frolic on the sands after the conference, with a beach-themed party at the Valley of Waves.
The Maze of the Lost City
150 PEOPLE
A venue that's great for finding inspiration, The Maze of the Lost City can be hired for team building and social events, accommodating up to 150 guests.
Botsalanong Boma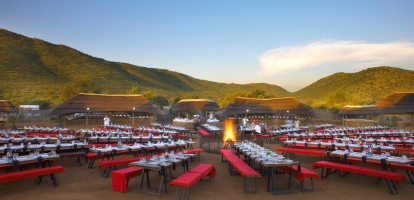 800 PEOPLE
An open-air banqueting venue, the Botsalanong Boma offers you an unforgettable outdoor experience.
Letsatsing Boma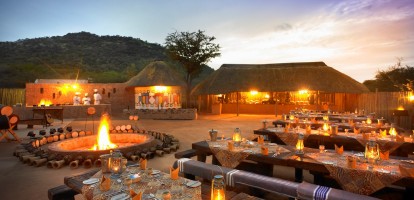 200 PEOPLE
Located within the Letsatsing Game Park, the Letsatsing Boma offers up to 200 guests the opportunity to enjoy a fantastic feast.
Elephant Wallow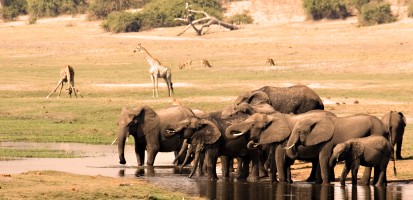 72 PEOPLE
Situated next to Letsatsing Boma within Letsatsing Game Park, Elephant Wallow is a thatched venue that overlooks the waterhole.
Monkey Spring Plaza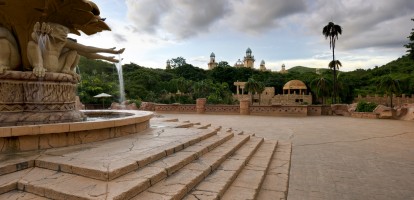 400 PEOPLE
Up to 400 guests can enjoy pre-dinner drinks at the Monkey Spring Plaza, which overlooks the Valley of Waves.
Baobab Outlook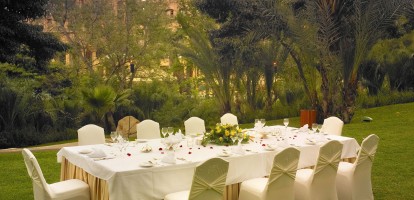 150 PEOPLE
Offering guests unforgettable views, the Baobab Outlook is situated behind the Palace Pool Deck.
Business Centre Boardroom
60 PEOPLE
Reserved for the use of hotel guests only, this elegant boardroom at The Palace Executive Business Centre can seat up to 60 people for a private meeting.
Council Room
12 PEOPLE
Beautifully decorated and opening out onto a private terrace, the Council Room is great for intimate meetings that include up to 12 people.
Elephant Atrium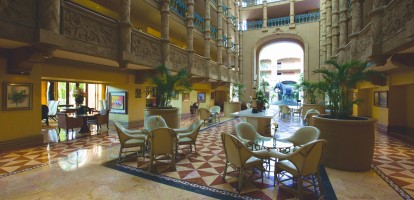 200 PEOPLE
The Elephant Atrium is located next to the Tusk Bar and Lounge.
Elephant Courtyard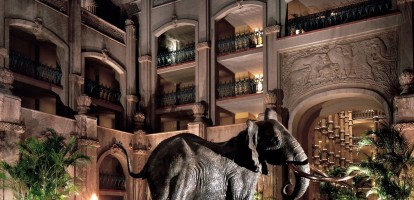 400 PEOPLE
As guests gaze upon the awe-inspiring bronze statue of Shawu, treat them to a pre-dinner cocktail in the Elephant Courtyard.
Gazebo
90 PEOPLE
Set within the gardens of The Palace of the Lost City, guests enjoy fine dining at the The Palace Gazebo.
Orchid & Protea Meeting Rooms
80 PEOPLE
The Orchid and Protea meeting rooms are fully equipped to host larger meetings, with each room able to accommodate up to 80 people.
The Palace Pool Deck
350 PEOPLE
The Palace Pool Deck is a majestic outdoor venue with views over the Olympic-size swimming pool.
The Royal Chamber
150 PEOPLE
Great for hosting small to medium-sized conferences, The Royal Chamber can accommodate up to 150 delegates.
The Windchime Chapel
120 PEOPLE
Situated along the Baobab Trail in the gardens of the Lost City, the Windchime Wedding Chapel is where happy unions are celebrated in style.
Letsatsi Conference Centre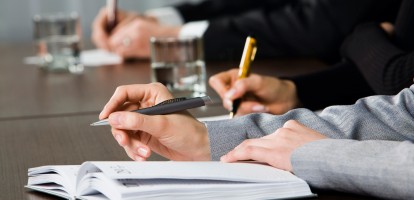 160 PEOPLE
Located on the first level of the Sun City Hotel, the Letsatsi Conference Centre is a modern and multi-purpose conference venue.
Sun City Hotel Pool Deck
250 - 500 PEOPLE
Overlooking the Sun City Hotel swimming pool, the Sun City Pool Deck is the perfect spot to unwind after a long conference.
Sun Terrace Restaurant
600 PEOPLE
Located at the Sun City Hotel, the Sun Terrace Restaurant offers breakfast and lunch to the public but can be booked out for conference dinners.
Sun City Theatre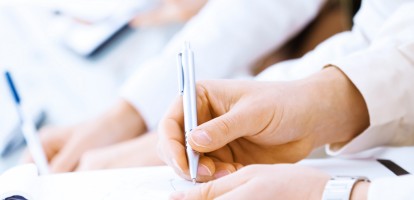 250 PEOPLE
As a multi-functional auditorium and entertainment venue, the Sun City Theatre can host up to 250 people.
C-Station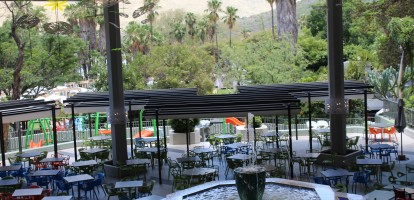 180-300 PEOPLE
Forming part of the Palm Terrace at the Cabanas Hotel, the C-Station can be closed off, giving conference groups a private buffet service.
Horse Shoe
100 PEOPLE
Located next to the Cabanas Hotel swimming pool, the Horse Shoe can accommodate up to 100 people for a cocktail party or poolside barbeque.
Lake Side Picnic Lawn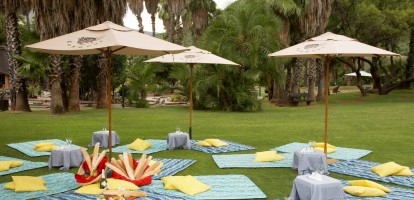 800 PEOPLE
Up to 200 guests can take their seats and enjoy a picnic lunch on the Lakeside Picnic Lawn at the Cabanas Hotel.
The Palm Terrace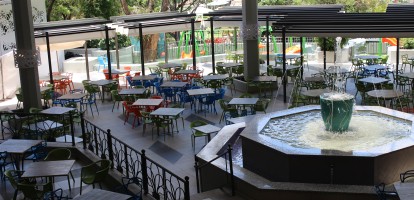 500 PEOPLE
As a fully equipped and popular family restaurant, the Palm Terrace is made up of three designated areas – A, B and C Stations.
Waterworld Picnic Lawn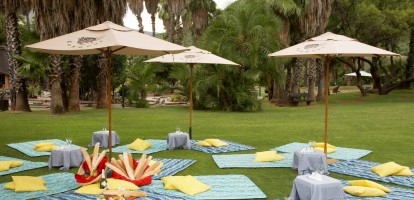 1 000 PEOPLE
The Waterworld Picnic Lawn is a lush and casual venue for guests to enjoy a picnic lunch. Up to 1 000 guests can be hosted for a picnic.
Banquet buffet
Banquet Served
Boardroom
Cinema
Cocktail
Dance Buffet
Dance Served
Schoolroom
U-Shaped

Sun City Resort

Amphitheatre

-
-
-
800
-
-
-
-
-

Baobab Outlook

110
-
-
-
150
-
-
-
-

Botsalanong Boma

800
-
-
-
-
-
-
-
-

Business Centre Boardroom

-
-
50
60
30
-
-
60
50

C-Station

180
-
-
-
300
-
-
-
-

Council Room

-
-
12
-
-
-
-
-
-

Elephant Atrium

-
-
-
-
200
-
-
-
-

Elephant Courtyard

-
-
-
-
400
-
-
-
-

Elephant Wallow

-
-
-
-
72
-
-
-
-

Gazebo

90
90
70
90
50
50
-
80
80

Horse Shoe

70
-
-
-
100
-
-
-
-

Lake Side Picnic Lawn

550
-
-
-
800
-
-
-
-

Letsatsi Conference Centre

90
-
60
160
90
-
-
60
48

Letsatsing Boma

200
-
-
-
-
-
-
-
-

Monkey Spring Plaza

-
-
-
-
400
-
-
-
-

Orchid & Protea Meeting Rooms

40
50
24
80
60
30
40
60
30

Royal Observatory Deck

320
-
-
-
550
-
-
-
-

Shebeen

250
-
-
-
350
-
-
-
-

Sun City Hotel Pool Deck

250
-
-
-
500
-
-
-
-

Sun City Theatre

-
-
-
250
-
-
-
-
-

Sun Terrace Restaurant

440
-
-
-
600
-
-
-
-

The Cultural Village

-
-
-
-
140
-
-
-
-

The Maze of the Lost City

150
-
-
-
150
-
-
-
-

The Palace Pool Deck

350
-
-
-
350
-
-
-
-

The Palm Terrace

500
-
-
-
300
-
-
-
-

The Royal Chamber

80
100
35
150
120
60
80
100
40

The Windchime Chapel

-
-
-
-
120
-
-
-
-

Valley of Waves

350
-
-
-
1 000
-
-
-
-

Waterworld Picnic Lawn

450
450
-
-
-
-
-
-
-