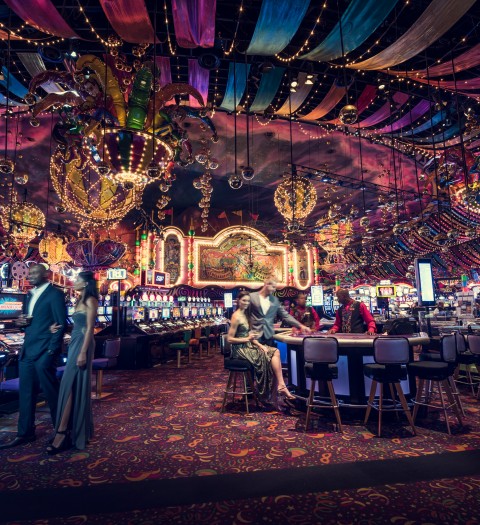 Carnival City Casino in Johannesburg
The festive feel at Carnival City Casino is mirrored in large circus tents, roller-coaster models, clown murals, jesters and more.
Carnival City Casino is one of the most popular casinos in Johannesburg. In addition to 1 750 slot machines, croupiers tend 60 high-tech tables in both smoking and non-smoking areas.
Guests of Carnival City will also be pleased to know that there are several ATMs on site and Gold and Platinum MVG members can park underground with the option of valet parking.
MVG
Our MVG loyalty programme rewards members with MVG points for playing at any Sun International Casino.
Slots
Carnival City Casino offers 1 750 smart-card gaming slot machines.
Tables
Carnival City Casino's 58 high-tech tables include Lunar Poker, which holds the highest progressives in the country.
BACCARAT
Try your hand at Baccarat which has three betting options: the Player, the Bank or Tie/egalite. Played with eight decks of cards, the object is to get a point count closest to 9. The dealer will deal four cards when the bets are ready – the first and third are the player's hand and second and fourth are the banker's hand. The player's hand is delivered to the player with the highest bet on that hand, and the same applies to the banker's hand.
The dealer will announce the totals for each hand. If the point count for either hand is eight or nine, the result is called a natural and no additional cards are drawn. If there is no natural, an additional card is drawn for the player. Depending on that card face value, an additional card might be drawn for the Banker.
Once the outcome has been decided, the dealer will pick up all losing bets and pay winning bets. A win on a bet on the Player's hand will be paid even money. A win on a bet on the Banker's hand will include a 5% commission on your winnings. If both hands are tie, neither hand wins or loses. Only bets made on the tie wins. Tie bet pays odds of 8 to 1.
Carnival City Club Privé
Carnival City's Club Privé provides an exclusive gaming area for our Sun International MVG members to enjoy access to higher stakes as well as a choice of slots and tables.
The MVG Lounge provides Gold and Platinum members with a comfortable area to watch TV, enjoy a drink or browse the newspaper. Private gaming rooms are available on request for Black Jack, Baccarat and Roulette.
Visit the MVG desk for all transactions, signups and enquiries.
Carnival Bar
The non-smoking Carnival Bar is the perfect place to unwind and enjoy a drink and watch a live performance.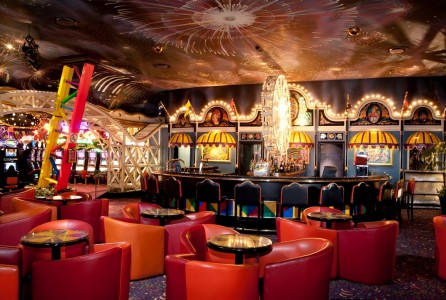 Trading Hours
Open 24 hours a day, 7 days a week.
Slots: 24-hours Mon – Sun
Tables Privé and Smoking: 24-hours Mon – Sun
Tables Non-Smoking: 11h00 - late Mon – Sun